Completed meetings and events 2014-2015
Mon 29th June 2015 Handover Night

changing over croquet night weather permitting at Richard and Katherine,s house bring chairs it might be still cold bring cardigan
Mon 22nd June 2015 speaker David Young
Speakers will be Monique Ketteringham & Tom Payne from TPayne & Co, Estate Agents.
Sun 21st June 2015 Chatteris Rotary ride 2015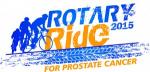 bike ride event for prostate cancer research
more details to follow
read more...
Mon 15th June 2015 speaker Martijn van Koppenhagen
Mon 8th June 2015 Council Club Assembly
New Committee Chairmen to present programme for year 2015-16
Mon 1st June 2015 Council and Business
Mon 25th May 2015 BANK HOLIDAY
Mon 18th May 2015 Visit to March Club
down the road for some friendship
Students from Shuttleworth Agricultural College
Mon 11th May 2015 Council Annual General Meeting
Reports by Committee Chairmen
Agree subscription for year 2015 - 2016
Mon 4th May 2015 BANK HOLIDAY
Mon 27th April 2015 Charter night at Cross Keys

fun event 7.00 for 7.30
dress code black tie
read more...
Mon 20th April 2015 Museum visit with Ian Mason
visit to museum followed by meal in Bricstan Hall
museum visits starts at 6.45
meal at 8.00
open to guests
b.y.own liquid refreshments
Sat 18th April 2015 New Grant Application
learn all about it
Mon 13th April 2015 council and committees
Mon 6th April 2015 BANK HOLIDAY
Bank Holiday, no meeting
Mon 30th March 2015 Sue Ryder Thorpe Hall guest night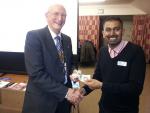 Nilesh Patel will be talking about Sue Ryder Thorpe Hall.
Bricstan Hall 7.00 for 7.30
b.y.own liquid refreshments
open to guests
Tue 24th March 2015 Schools Make Music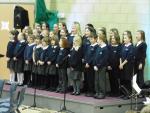 Music galore solo and group singing
read more...
Mon 23rd March 2015 Cambridge rail visit
outing 6 .00 at firestation
Mon 16th March 2015 Richard Holmes
Richard Holmes is an independent financial advisor
Mon 9th March 2015 Carole Samuel
speaking about Belarus school with is still affected by Chernobyl disaster £400 given
Fri 6th March 2015 International Dinner

at the working men's club guest speaker Bishop John Flack 7.00 for 7.30
Mon 2nd March 2015 council and business
Sun 1st March 2015 young musician at cambridge
compition
Mon 23rd February 2015 Speaker: Luke Schumacher USA. Ladies Night at Bricston Room. 7 -7.30
future
calendar
district events
local events