Completed meetings and events 2015-2016
Mon 27th June 2016 Handover Night.
handover 2016
Mon 20th June 2016 window competition judgeing
see Mike for details and meeting outside grounds and co for start
Mon 20th June 2016 Scatter night to the Rotary Club of March
Meeting at the Conservative Club, March, 7.00 for 7.30pm
Speakers are the students from the Marshal Papworth Fund attending the 10 week short course at Shuttleworth College. Guests welcome.
Contact David Young for further information
Sun 19th June 2016 Prostate Cancer Cycle ride.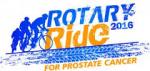 together with march rotary club a cycle ride to raise funds for prostate cancer
Mon 13th June 2016 no meeting
Mon 6th June 2016 Council and Business no dinner
just a council meeting and around up of things to do
read more...
Mon 23rd May 2016 speaker Martijn van Koppenhagen
Mon 16th May 2016 competion
playing dominoes
Mon 9th May 2016 Council and Business + Annual General Meeting
promoting international convention month
Mon 25th April 2016 Mike Royce: Lana's Travel Talk.
Speaker will be Lana Elway - "Back Packing around the World"
Bricstan Hall, 7.00pm for 7.30pm. Guests welcome. Bring your own drink
Sat 23rd April 2016 Blood Pressure Day.
An opportunity for Chatteris people to have their blood pressure checked.
Mon 18th April 2016 speaker Malcolm Whittley. REMIT
Mon 11th April 2016 Charter Dinner (Celebrating 40 years)
To help celebrate our 40th Birthday our guest speaker is our District Governor Dorothy Pulsford-Harris. More information to follow........
Mon 4th April 2016 Council and Business, Magazine Month
Mon 28th March 2016 bank holiday
Mon 21st March 2016 Speaker Kate Carton, Salvation Army.
Rtn Gerald Day
Mon 14th March 2016 Past member's dinner. Green man, Colne. 7 -7.30pm
To be held at the Green Man in Colne near St Ives, Cambs
read more...
Mon 7th March 2016 council and business literacy month we are forty
Fri 4th March 2016 annual international dinner

Speaker Marie Corden about working dogs
read more...
Mon 29th February 2016 No meeting in Chatteris
March Rotary Club's International Night at the Conservative Club, Creek Road - 7.00 for 7.30pm
Mon 22nd February 2016 Domino's Competition arranged by Peter Tanner
Mon 15th February 2016 Speaker is Eric Britt of Integrity Wills & Legal services
A talk on various topics including writing wills, trusts, power of attorney, probate, asset planning.
Guest Night, Bricstan Hall, 7.00 for 7.30pm, Bring your own drink
Mon 8th February 2016 Speaker, Mandy Corney & Lauren Stonebridge. Great Fen Project.
Update on great Fen Project.
Mon 1st February 2016 council and business world understanding
Mon 25th January 2016 John Barlow - Speaker from Addenbrooke's Charitable Trust
Bricston Hall, 7.00 for 7.30pm: Guest night. Circulation sheet.
Bring your own drinks
Mon 18th January 2016 10 PIN BOWLING, GUYHIRNE

NO MEETING AT FIRESTATION
Sat 16th January 2016 young musician
competition in Chatteris Parish church
Rehearsals from 4.00pm - Competition starts at 6.30pm
Mon 11th January 2016 Social night at Fire Station 4o year photo's
Mon 4th January 2016 Council & Business meeting. rotary awareness Month
Mon 28th December 2015 no meeting happy new year
Mon 21st December 2015 Christmas Dinner
Bricstan Hall, 7pm - 7.30pm.
Bring your own Drinks
Mon 14th December 2015 float
merry Christmas
Mon 7th December 2015 float family month
we all need to help santa to get round chatteris
Mon 30th November 2015 Speaker Cliff Carson
At the Bricston Room, Guest night. Bring your own drinks
Mon 23rd November 2015 Special General Meeting
to elect club officers for the Rotary year 2016 - 2017
Mon 16th November 2015 speaker Leah Templeman
Chatteris Royal British Legion Youth Co-ordinator.
Mon 9th November 2015 International Evening in the Bricstan Hall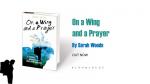 Speaker travel writer Sarah Woods. Award winning travel writer, Sarah has travelled across several continents, leading to encounters with extraordinary indigenous people and cultures.
over £320 raised for s.o.s villages
Mon 2nd November 2015 Council and Business Foundation
Mon 26th October 2015 Speaker Martijn van Koppenhagen
Discuss 40th celebration plans & Christmas Float
Mon 19th October 2015 Scatter night. No Meeting
Mon 12th October 2015 Speaker Reg Tibbitts Chatteris in Bloom
Mon 5th October 2015 Council and Business Vocational Services Month
Mon 28th September 2015 Who do you think you are? speaker Roger Peacock
Mon 21st September 2015 speaker Tim Cliss. Ladies night at the Bricston Room
Mon 14th September 2015 Council & Business meeting
Mon 7th September 2015 Fenland Inter Club Ten Pin Bowling Night

Four Clubs, March, Wisbech, Whittlesey and Chatteris, battled it out at Guyhirne 10 Pin Bowling Club. The winning teams will go on to play again on 11th January 2016.
Mon 24th August 2015 Bowls night at Chatteris Bowls Club Wood Street
6.30pm Start.
Mon 17th August 2015 speaker free
Mon 10th August 2015 Visit to Farm Museum Langwood Fen.
Meet at Fire Station, 6.15 pm. return to Cross Keys for Bar Snack
Mon 3rd August 2015 Council and Business Membership and extention Month
Mon 27th July 2015 BBQ at brixton hall 6.30 bring your own
read more...
Mon 20th July 2015 to be confirmed
Mon 13th July 2015 Speaker Donald Ashmore
Visit to Horseshoe Farm Gardens Sommersham. 7pm.
Mon 6th July 2015 Council and Business Literacy Month
start of our new rotary year
future
calendar
district events
local events