Completed meetings and events 2017-2018
Thu 14th December 2017 Christmas Lunch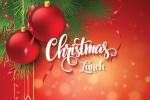 Fellowship time as part of preparations for Christmas
Fri 8th December 2017 Rotakids - Halifax Primary School
Meeting at school in Prince of Wales Drive
Thu 7th December 2017 What was MOOT VI all about?

David Clements updates us on the Scouting extravaganza from earlier in the year.
Wed 6th December 2017 Red Riding Hood panto at Wolsey Theatre
Joint event with other Ipswich Rotary clubs
Thu 30th November 2017 David Thompson – previously journalist for The Daily Mirror

An opportunity for insight into the media!
Evening Meeting at Claydon Country House Hotel
Thu 30th November 2017 - Sat 2nd December 2017 Tesco Fareshare Collection
Working with Inner Wheel, Interact and other clubs in support of FIND
Fri 24th November 2017 Rotakids - Halifax Primary School
special meeting with Maureen Reynal
Thu 23rd November 2017 Interact and Rotakids - Stoke High, Halifax and Hillside Schools
Club Presidents and teachers will talk about the projects they are involved in
Sat 18th November 2017 Fund Raising Event in memory of Stan Johnson
Joint with Inner Wheel and some Stan's family for this fun event at 13th ipswich Sea Scouts, Rushmere Road, Ipswich
Thu 16th November 2017 SGM (Peter Summers, ADG in attendance)
Nominations for next year's officers needed!
Tue 14th November 2017 Club Council
Meeting of officers
Thu 9th November 2017 Colin Daines - Rotary Club of Manningtree - Spending time in the Glasshouse
Lunch and Speaker
Thu 2nd November 2017 Richard George - Federation of Small Businesses

Lunch and Speaker
Thu 26th October 2017 RYLA Candidates' Presentation

Our returning participants reflect on their experiences and put new found presentation skills into action.
Thu 19th October 2017 Business Meeting / Orford Ness presentation

Meeting with a slight difference - business and a presentation!
Tue 17th October 2017 Club Council
Meeting of officers
Fri 13th October 2017 - Mon 16th October 2017 Mediaeval Weekend - France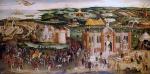 Another Alain Lenain voyage of discovery
Thu 12th October 2017 Christian Youth Ministries (CYM) - Simon Scott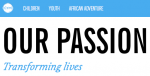 CYM has long had a presence in schools, and is now enhancing this with chaplaincy - find out more from Simon.
Thu 5th October 2017 "My Job" talk by Luke Morris
The ordeal for all new members!
Thu 28th September 2017 Dr. Krissy Wilson - University of Suffolk

Return visit for Krissy.
Thu 21st September 2017 Business Meeting
Monthly update on club happenings
Fri 15th September 2017 Charity Golf Day - Fynn Valley Golf Club
Our annual event but in its new September date and venue
Thu 14th September 2017 Greenfingers Charity - Rachel Knight
Rachel will be accompanied by Sarah, but both are familiar with Holiday Inn as they work there!
Thu 7th September 2017 Bumblebee Children's Charity - Alison Stonham

Talk on President David's charity for the year.
Sat 2nd September 2017 - Sat 9th September 2017 RYLA - Grafham Water

Annual course for developing young leaders
Thu 31st August 2017 PHOEBE - Mollin Delve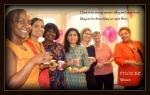 Talk on this Ipswich based charity
Thu 24th August 2017 Suffolk MIND - Ginny Idehen

Talk from Ginny on her role and the place of Quay Place in her life and the life of Suffolk MIND
Thu 17th August 2017 Business Meeting
Thu 10th August 2017 Paul Seymour - Livelihood creation in Zambia

Thu 3rd August 2017 Bob Mawkes - Community monitoring of speeding motorists in Bentley

Thu 27th July 2017 Country Markets - Sandra Meyrick

Thu 20th July 2017 Business Meeting
Mon 17th July 2017 Club Council
Monthly governance meeting
Sat 15th July 2017 Young Carers' Day
Our annual gift to Young Carers of a day out at Hallowtree Scout Centre
Thu 13th July 2017 Patsy John Cisse - Fresh Start, New Beginnings
Wed 12th July 2017 Rotary Mastermind
Annual inter Ipswich Rotary clubs quiz event.
St. Raphael Club, 26 Highfield Road, Ipswich IP1 6DA
IPP Merv from RC Ipswich on "Offshore Radio - when pirates ruled the waves"
Sun 9th July 2017 President David's Afternoon Tea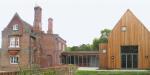 Join with David and Jean to welcome David as our new President at the Avenue Theatre Gippeswyk Avenue Ipswich.
Thu 6th July 2017 Joe Homan Trust

Steve Millar will update us on the plans to grow the trust which is one of our supported international initiatives.
future
calendar
district events
local events