Completed meetings and events 2018-2019
Wed 8th August 2018 Speaker Meeting
Held at the KLGC
Mon 6th August 2018 Council Meeting

Held at David Mill's house.
Wed 1st August 2018 Fellowship Meeting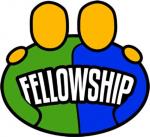 Held at Knights Hill
Sat 28th July 2018 Social Evening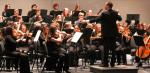 Last Night of the KL Festival Concert featuring the Bournemouth Symphony Orchestra
Wed 25th July 2018 Sandringham Flower Show

Our International/Foundation Committee have a stand to raise money for our Rotary Foundation Charity. Please let Peter T know if you can help. The RGBI President is also coming with the Purple for Polio VW Beetle. Come along and support the team.
Wed 18th July 2018 Speaker Meeting
Held at the at KLGC
Wed 11th July 2018 The Way Forward Workshop

The Way Forward Questionnaire Workshop will be held in the Leziate Room at KLGC. A light buffet with coffee will be served (£7/head). Further details below.
read more...
Sun 8th July 2018 President Robert's Garden Party

Held at Beach House, Holme-Next-The-Sea. Proceeds in aid of the President's charity - Headway. If wet, we'll be in the Holme Village Hall. It won't be wet!!
Wed 4th July 2018 Fellowship Meeting
Held at Knights Hill
Sun 1st July 2018 - Thu 5th July 2018 RI Conference
Held in Hamburg
future
calendar
district events
local events