Completed meetings and events 2017-2018
Mon 25th June 2018 Handover

read more...
Sat 23rd June 2018 Fenland Music Concert
At St Peter's church
Mon 18th June 2018 Music Quiz. Steve Green
Wed 13th June 2018 Kids Out
Kids outing to
Mon 11th June 2018 Sports evening against Whittlesey RC

At March.. get your shorts and plimsolls on!
Sat 9th June 2018 March Summer Festival

Rotary shelter tent
Mon 4th June 2018 Business & Club Assy
Mon 4th June 2018 Dedication of memorial at National Arboretum.

Memorial to VADs killed in war.
Mon 28th May 2018 BH No Meeting
Mon 21st May 2018 Indoor bowls at GER

Mon 14th May 2018 Business meeting
Mon 7th May 2018 BH No Meeting
Mon 30th April 2018 Marshall Papworth Student
Sat 28th April 2018 President's Evening
At March Golf Club. Guests welcome.
Mon 23rd April 2018 Andrew Smith – St. George
Mon 16th April 2018 My job Talk. Peter Beckwith
Thu 12th April 2018 Rotary crocuses in Bloom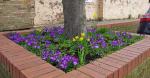 Purple for polio crocuses were planted by March in Bloom Committee
Mon 9th April 2018 Business & AGM
Mon 2nd April 2018 BH No Meeting
Mon 26th March 2018 Speaker Sarah Fairbrother – Family Law
Mon 19th March 2018 My favourate Book, and why'
Mon 12th March 2018 Scatter
Mon 5th March 2018 Business
Mon 26th February 2018 International Night Finland – Paulas Thomson
Finland – Paulas Thomson
Mon 19th February 2018 Poets and Pints (pt 3)
Mon 12th February 2018 Charter evening and memorabilia
60th Charter
Mon 12th February 2018 Charter and Memorabilia Evening
Mon 5th February 2018 Business
Sat 3rd February 2018 Race Night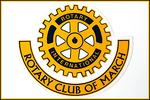 Meal Included.
Try your Luck on the horses!
Mon 29th January 2018 SERV Norfolk blood couriers
Serv Norfolk is a charity specialising in transporting blood and blood products, samples, instruments, medical notes and donated breast milk for the benefit of NHS patients.
Mon 22nd January 2018 Sound engineer Alan Florence, who worked with the Beatles and the Kinks

read more...
Mon 15th January 2018 Speaker-Nurse memorial National Arboretum
Sun 14th January 2018 A Visitor from Brazil to March Rotary Club

At the newspaper collection.
read more...
Mon 8th January 2018 Business
Mon 8th January 2018 Presentation to Food Bank

President Don Morris presenting the donation to Barbara Taylor, and Debbie Goddard, Store Manager.
read more...
Mon 1st January 2018 BH No Meeting
Mon 25th December 2017 BH No Meeting
Mon 18th December 2017 P Christmas Party
Thu 14th December 2017 Santa Sleigh 14th Dec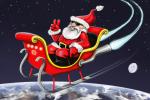 Start Elliott Rd
Yarrow Close
Trueman Ave
Russell Ave
Peyton Ave
Southwell Close
Nigel Gresley Way
Robingoodfellows Lane
Norwalde St
Finish at GER
Thu 14th December 2017 Santa Sleigh 2017 (with video)
Video
Mon 11th December 2017 Sleigh + meal with Lions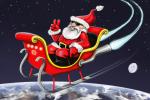 Mon 11th December 2017 Santa Sleigh 11th Dec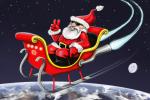 Start Cedar Close
Creek Road
Foxglove Way
The Parks/Riverdown
Estover Rd
Cawood Close
Landau Way
Dagless Way
Berryfield
Finish in Berryfield
Thu 7th December 2017 Santa Sleigh 7th Dec
Start Cavalry Park
Worsley Chase
Kelsey Way
Fleetwood Cl
Cavalry Drive
Fairfax Way
Cavalry Drive
Suffolk Way
Breton Ave
Hunters Chase
Finish Upwell Rd end of Cavalry Drive
Tue 5th December 2017 Santa Sleigh 5th Dec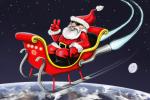 —(Interview with John Devine in Details section)—-
Start Orchard Rd
Elwyn Court
Eastwood Ave
Green St
Asplin Ave
Smiths Dr
Papworth Ave
Mallard Way
Badgeney Rd
Finish at Elwyn Rd end of Badgeney
read more...
Mon 4th December 2017 Business & SGM
Wed 29th November 2017 Santa Sleigh 29th Nov
City Rd Car Park
Burrowmoor Rd
Birchwood Ave
Brewin Ave
Cherrywood Ave
Ellingham Ave
Chestnut Cres
Gaul Rd
Turnbull Rd
Riverbank Cl
Oxbow Cres
Back to City Road CP
Mon 27th November 2017 Foundation Night - Ms Saemi Matsumoto from Japan
Saemi Matsumoto from Japan
Mon 20th November 2017 Denis Pickles – Artist
Sat 18th November 2017 Table Top Sale. Sat. 18th November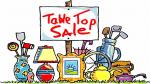 At the Scout Hall Mill View, (Behind Sainsburys)
Get Rid of your Stuff or Grab a Bargain!
Mon 13th November 2017 Business
Mon 6th November 2017 P 10 Pin Bowling - Guyhirn
Mon 30th October 2017 Joint/ Wisbech RC- RYLA Barnaby Gray.
Mon 23rd October 2017 Rita Smith. Children at war.
Mon 16th October 2017 Quiz - In-house
Mon 9th October 2017 Tax, Care and Toy Boys. Roderick Barr.
Mon 2nd October 2017 DG. Robert Lovick + Business
Mon 25th September 2017 Sharon Worton – RSPCA/Block Fen
Mon 18th September 2017 Corum Adoption Support Agency

Steph Foreman and her colleague Lori Barton with President Don
read more...
Mon 11th September 2017 Fenland aviation museum (Tour around)
visit to Aviation Museum.- Starts at 6:00pm and return to Con. Club for evening meal. Ladies/partners invited.
Venue is - Old Lynn Rd, Wisbech, PE14 7DA
Sat 9th September 2017 Charity Cream Tea Party

Supporting PolioPlus
Mon 4th September 2017 Business
Mon 28th August 2017 BH no meeting
Mon 21st August 2017 John Shaw - Pt3 Edward & Mrs Simpson

read more...
Mon 14th August 2017 Business meeting
Mon 7th August 2017 P Visit to Tolthorpe
Mon 31st July 2017 Speaker
Mon 24th July 2017 Indoor Bowls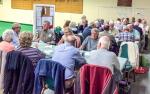 Enjoying the meal after a hard day's bowling!
Mon 17th July 2017 Speaker Rob Skoulding, defibrillators.

Alan Blower and Rob Skoulding
read more...
Mon 10th July 2017 P Sally Dearman - Flying Ladies
Mon 3rd July 2017 Business
future
calendar
district events
local events