Completed meetings and events 2017-2018
Sat 14th October 2017 Inner Wheel Quiz Night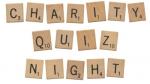 at Upton-St-Leonard's Village Hall 7:00 for 7:30. Tickets £10 available from Peter Morgan or Chris Peak. Includes a Ploughman's Supper and Bar available.
Join us for a fun evening - we don't take it too seriously! - proceeds going to Maggies Cancer Care.
Fri 13th October 2017 Hollie Smith-Charles, Director of Gloucester Culture Trust -

Mon 9th October 2017 - Council Meeting at 247, Stroud Rd., Gloucester
Fri 6th October 2017 Helen Ryder - Life at Her Majesty's Expense
Fri 29th September 2017 NO MEETING
Thu 28th September 2017 - Evening Meeting -

including Partners - "Stella in Cambodia" - illustrated presentation about the street children of Cambodia
Fri 22nd September 2017 Lunch with Business Meeting and Minutes discussion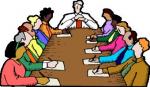 Fri 15th September 2017 Patrick Howell - 100 Years of the Cotswold Players

Sun 10th September 2017 Gloucester History Festival Songs of Praise
Held at the Salvation Army Citadel, Gloucester
Fri 8th September 2017 Nick Bury in reflective mode
Mon 4th September 2017 - Council Meeting at 247, Stroud Rd., Gloucester
Sat 2nd September 2017 Gloucester Day
Gloucester Day
Fri 1st September 2017 An evening with speaker Judge Jamie Tabor
Speaker and garden walk around Highnam Court
Fri 1st September 2017 Job Talk by Richard Mills-Wright
Fri 25th August 2017 Scatter Week 20th to 25th August
Fri 18th August 2017 Lunch with Speaker
Fri 11th August 2017 Helen blowing her own trumpet!

Fri 4th August 2017 Lunch with Speaker
Thu 3rd August 2017 Evening Meal with new members
Getting to know you at The George at Frocester
Sat 29th July 2017 Gloucester Carnival Procession
Gloucester Carnival
Fri 28th July 2017 Lunch with Speaker
Fri 21st July 2017 Lunch with Business Meeting and Minutes discussion
Fri 14th July 2017 Speaker John Smith - Update on the Colin Eynon Memorial Project in Fiji
Mon 10th July 2017 Council at 247, Stroud Rd., Gloucester
Fri 7th July 2017 Lunch with Speaker
future
calendar
district events
local events