Completed meetings and events 2018-2019
Tue 25th June 2019 Club HANDOVER meeting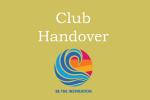 Organisers: Richard Brown/John Buckley
Tue 18th June 2019 AWAY; Car Treasure Hunt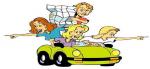 Meet at SWAN at 6.30pm please. Buffet supper at 8.15pm .Organisers: Richard Brown & John Buckley
Wed 12th June 2019 Today is National Rotary 'KidsOut' Day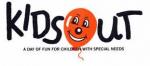 Numerous fun 'KidsOut' activities across the Rotary organisation today.
Our District 1100 have a major event, supported by numerous local clubs, at CATTLE COUNTRY, Berkeley. Contact your local club for details.
Tue 11th June 2019 SWAN: Speaker Clive Jakeman 'Gloucestershire HONEY'

Arrive at the Swan 6.25pm, then over the road to Gloucestershire HONEY at St. Pierre, Ledbury Road, Staunton, to visit Clive J. Jakeman's honey business, arranged by Neil.
NOTE: Dinner at 8pm at Swan, (not 7pm as usual)
Tue 4th June 2019 CLUB ASSEMBLY with ADG Jacqui attending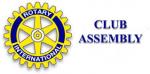 ADG (Area 7) Jacqui is attending our Club Assembly, at which PE Neil will outline his year 2019/20.
Sat 1st June 2019 our POP UP SHOP opens today

9.30am & the shop door opens to the community. Rotarians, Inner Wheel Members, & Family & Friends are all pulling together to staff the shop for the next two months. Contact Paul G please.
Tue 28th May 2019 Meet 6.45pm at the CHARITY SHOP...Work Party!

This Tuesday follows a Bank Holiday Monday so no FORMAL meeting this evening.However, Barrie suggests we meet at THE SHOP to prepare it for Saturday opening. Paul G will assess what work is required.
Tue 21st May 2019 The Swan: BUSINESS MEETING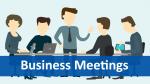 Members to discuss aspects of Club business
Tue 14th May 2019 AWAY: Golf at DYMOCK, dinner at BEAUCHAMP ARMS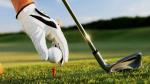 Organisers: Mike Crowther/ Richard Brown
Sun 12th May 2019 Prescott Classic Car event, Chelt Cleeve Vale Rotary Club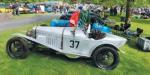 Paul & Clive are probably taking the Rotary Soap Box Racer on the Sunday to showcase it & maybe run it down the hill!
Tue 7th May 2019 NO MEETING THIS EVENING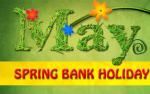 Tuesday follows a Bank Holiday
Tue 30th April 2019 At the SWAN: Speaker Evening 'Police Youth Initiative'

The local CPSO , Joshua Griffiths, will present the Police 'Newent Youth Initiative'
Tue 23rd April 2019 NO MEETING THIS EVENING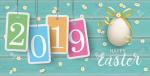 No meeting as Tuesday follows a Bank Holiday
Tue 16th April 2019 SWAN at STAUNTON: Club Annual General Meeting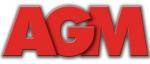 Organisers: Clive Gardiner/ Mike Crowther
Mon 15th April 2019 District 1100 YOUTH SERVICES meeting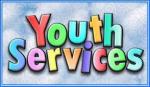 Newent members please note :Andy Jarrett's consultation meeting for clubs to plan the way forward regarding District Youth Competitions for 2019-20, is at the Wheatpieces Community Centre, Columbine Rd, Walton Cardiff, Tewkesbury GL20 7SP.
Tue 9th April 2019 AWAY: Visit to Jewellery Business, Longhope Trading Estate

Visit to Chris Ball at his workshop, Church Rd., Longhope GL17 0LB, to view his jewellery design & making business. Dinner afterwards at Red Lion at Huntley, 8.15/8.30pm. Organiser: Mike Crowther
Mon 8th April 2019 Family Fun Day Committee Meeting
Committee to meet at Chris & Pauline's at 1pm. Neil will chair his Committee who are planning the event on Saturday August 24th
Tue 2nd April 2019 at SWAN: Speaker Jane from RNIB TALKING BOOKS

Jane McGoldick is coming from Bristol to talk to us about RNIB 'Talking Books'. Organiser Clive Gardiner/ Mike Crowther.
Tue 26th March 2019 SWAN at STAUNTON; Business Meeting

Unfortunately our speaker is now unable to attend, so Club will hold a Business Meeting at which PE Neil will update members on the Family Fun Day planned for August, & Brian will present detail of the Children in Need project.
Tue 19th March 2019 AWAY: Visit to Paul's Shop, Ledbury, Sausage Making!

Paul's shop (21 The Homend, Ledbury HR8 1BN) for a sausage making competition, members working in pairs.....prizes!! Followed by dinner at the Beauchamp Arms, Dymock at 8.15pm. Menu choices to Paul asap, please!
Tue 12th March 2019 SWAN at STAUNTON: Members Fun Quiz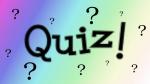 Organisers: Paul Gurney/ Clive Gardiner
Tue 5th March 2019 SWAN: Report on Dhamne School, Pune, India, by Paul + OUR LADIES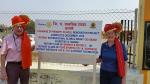 LADIES invited .Having returned from their recent visit to India, where Paul & Phyllis visited the Dhamne School project, Paul will this evening update us on the finished refurb/rebuild works. Oganiser: President Richard, advise President of numbers asap
Tue 26th February 2019 SWAN at STAUNTON - Archive Film

We will be showing a short film made about the Newent Land Settlement Association in 1962.
Followed by question and answers to enlighten the unenlightened on the subject.
Organisers: Tim Riley
Tue 19th February 2019 AWAY: 10 Pin Bowling at Barnwood,Gloucester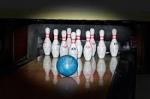 Organisers: Paul Gurney
members Ten Pin fun bowling followed by dinner at The Wheatstone, Barnwood (next to Bowling Centre) . Bowling just £4.20, plus choice from a set meal at £13.49 approx for 2 courses. Choices to Paul,please?
Tue 12th February 2019 SWAN at STAUNTON Business Meeting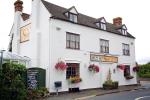 Organiser: Tim Riley/Paul Gurney
Tue 5th February 2019 Celebrating the Chinese New Year at the Shanghai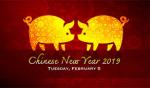 A visit to the Shanghai Chinese restaurant, Bristol Road, Gloucester, (the old Bristol Hotel) to celebrate the Chinese New Year, the 'Year of the Pig'. Organiser Paul G.
Tue 29th January 2019 AWAY: Sea food evening at the Duke of York, BERROW
Social evening for members at the Duke, to discuss our possible future venue(s) etc!... Organiser: Chris Drury
Tue 22nd January 2019 Away: +LADIES, a night at The Sherborne 'Mary Poppins 2'

Visit to the art deco style ' Sherborne Cinema' in Gloucester, with our LADIES. it is an EARLY start with the film commencing at 5.30pm, followed by a meal (8pm) at The Queens Head, Longford. Organiser: Chis Drury..NUMBERS & menu choices please asap!
Mon 21st January 2019 District Skittles at Red Lion, Huntley v Royal FOD
Barrie is organising this match as John is on his World tour!! Players please confirm your availability asap to Barrie, please. Playing the Royal Forest of Dean Club
Tue 15th January 2019 THREE CHOIRS: speaker Zog Zeigler

Organiser Chris Drury. numbers please asap!
Tue 8th January 2019 AWAY: Dining at The SWAN at STAUNTON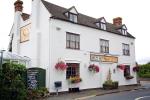 Organisers Chris / Neil.
Meet 6.30 for 7pm sit down.
Tue 1st January 2019 NO MEETING THIS EVENING
New Years Day
Tue 25th December 2018 CHRISTMAS DAY, no Meeting this evening

Christmas Day
Fri 21st December 2018 Father Christmas visit to Highnam (day 2)
Santa's Sleigh tours the streets meeting all the children this evening. He is delighted to have an additional 87 homes to visit this year, around the newly built Bellway Homes development.Starts at Lassington Lane area at 5.15pm
Thu 20th December 2018 Father Christmas visit to Highnam (day 1)
Santa's Sleigh tours the village meeting the children, starting at Hillcrest & finishing at Beech Close
Tue 18th December 2018 AWAY: Club Christmas Carol Service at Redmarley Church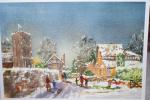 Members & Friends Carol Service
'Redmarley Church' a painting by Cynthia Fortnam
Tue 18th December 2018 Event at Newent School: Teas 3.30pm till 4.30pm
Afternoon event at School.Organiser: Secretary
Mon 17th December 2018 Father Christmas Sleigh visit toi TIBBERTON ?
Santa may be visiting Orchard Rise, Tibberton this year, organisers Richard (Brown) & Clive
Thu 13th December 2018 Father Christmas visit to Newent (day 2)
Santa's Sleigh arrives in Town this evening.
Between about 5pm and 7pm you will find the sleigh at:
Foley Road, Onslow Road, Meek Road.
Wed 12th December 2018 Father Christmas Sleigh visit to Newent (day 1)
Santa's Sleigh visits Newent this evening.
Between about 5pm and 7pm you will find the sleigh at:
Watery Lane, Johnson Road, Winfield, Tythings, Vauxhall.
Tue 11th December 2018 AWAY: Skittles at the RED LION, HUNTLEY
AWAY:Fun skittles between members at the RED LION, Huntley.
Organisers: Brian Robbins/Chris Drury
Tue 4th December 2018 AWAY; Members Christmas Dinner at Corse Lawn Hotel
The annual Public Speaking Competition unfortunately cancelled by Newent School. So our members Christmas Dinner instead, members, wives/partners, guests celebrate the start of Xmas. Please confirm your attendance & menu choice to Neil asap.
Tue 27th November 2018 Venue 3 Choirs speaker Steve Hewitt Osteopath
Organisers: John Fortnam/Brian Robbins
Sat 24th November 2018 District 1100, Area 7 MEETING
Area 7 ADG Jacqui will be holding the next Area 7 meeting at the Chase Hotel, Ross, topics to include: use of social media promoting Rotary, setting up parallel groups, Global grants, etc. All members welcome.
Tue 20th November 2018 AWAY Red Lion Huntley
New Venue, so meet at 6.30pm if possible, dinner at 7pm .(£12 for 2 course meal). Numbers to Neil asap please.
Tue 13th November 2018 Three Choirs: Annual Special General Meeting
John Fortnam/ Brian Robbins
Mon 12th November 2018 NEWENT SCHOOL Year 8 Careers Circus
7 Rotary Members facilitated at the Yr 8 Careers Circus event at School for Pippa Palmer in the School Hall.
Tue 6th November 2018 AWAY: Bonfire Evening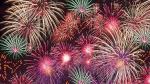 John Fortnam/Brian Robbins
Social evening to celebrate Guy Fawkes Night
Tue 30th October 2018 Three Choirs: BUSINESS MEETING
School unable to arrange/compete in our 'Young Musician' competition this year, so we will hold a BUSINESS MEETING.
Tue 23rd October 2018 Three Choirs: Speaker evening, Isla returns to the Club

Isla (John's Grand Daughter) returns to update members on her adventure to Peru.
Tue 16th October 2018 AWAY: Visit to Weston's Cider

Visit to Westons Cider followed by meal.
Note: meal must be pre-booked - Contact Brian
Start 6.15pm
Fri 12th October 2018 Peter Lane Tour DAY 3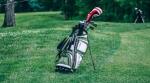 Day 3 of the PLT tour at Hellidon Lakes Golf Course. Another 18 holes for 'fun' for those who can manage 3 rounds in 3 days, with chat,coffee & cakes for those who can't!!!
Thu 11th October 2018 Peter Lane Trophy DAY 2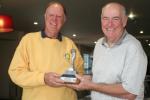 Day 2 of the PLT competion at Hellidon Lakes Golf Course
Wed 10th October 2018 Peter Lane GOLF TOUR to Daventry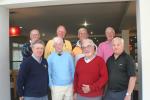 PLT three day tour to Hellidon Lakes Spa Hotel & Golf Club. President Richard as the 2017 PLT Champion is the organiser.
Tue 9th October 2018 AWAY: Darts at Beauchamp Arms, Dymock meet 6.45pm
Members Darts competition. Barrie is the organiser, numbers please? meal to follow
Tue 2nd October 2018 Three Choirs: Speaker Tim Riley 'Following the Spanish Armada'
Club Member Tim is our speaker this evening
Tue 25th September 2018 Three Choirs: Business meeting
business meeting
Tue 18th September 2018 AWAY: Sports evening at Bruce's Meet 6pm please
Various sports for members to try out, followed by fish & chips!
Tue 11th September 2018 AWAY: Farm visit to ASH FARM, Hope Mansell @ 6 pm
Rachael & Rob Davies host members at their farm, a £5 donation per member for Air Ambulance. ( HR9 5TJ, 6pm prompt)
6th left turn off Pontshill Road (to Hope Mansell), opposite Park Fields Country House, half mile up the lane. Meal at Western Cross Inn
Tue 11th September 2018 - Wed 10th October 2018 PETER LANE GOLF TOUR (3 days) Daventry
PLGT takes place over next 3 days at Hellidon Spa Hotel & Golf Club, nr Daventry,Northhampton. President Richard is the organiser, as 2017 PLT winner.
Sat 8th September 2018 Newent ONION FAYRE....Skittles
Club running a charity skittles event, located next to the United Reform Church. Clive is organiser
Tue 4th September 2018 DG Joan Goldsmith Visit
Newent Club welcome District 1100 DG Joan Goldsmith to this evening's meeting, where she will give a presentation on District & Rotary Club matters. Our Soap Box Racer will also be in action , subject to weather conditions.
Sat 1st September 2018 'Memory Walk' for Altzheimers Society, Frampton, Rotary Severn Vale.
Rotary Club of Severn Vale are holding a charity 'Memory Walk' today, meet 10.30am at Frampton on Severn. Proceeds & donations to Altzheimers Society.
Tue 28th August 2018 NO MEETING THIS WEEK
No meeting today as this Tuesday follows a Bank Holiday Monday.
Tue 21st August 2018 At Three Choirs: Club BUSINESS MEETING
Planning & finalising future meetings/events etc
Tue 14th August 2018 At Three Choirs: Speaker evening 'Ethiopia' by Paul L
Our international travelling Club member Paul (Lassman) will be giving a talk on Ethiopia. Four guests from Severn Vale Club are joining us this evening, Colin Ellis, Joe Green, Dudley Ford, Mike Farmer.
Sat 11th August 2018 AWAY; Hartpury Summer Fair & International Horse Show
Club to decide on taking a R promotional stand at this major event, as per previous visit? Maybe skittles, coconut shy, football goal, etc?
Wed 8th August 2018 AWAY: Rotary Severn Speaker 'Johan Ackermann ' Glos RFC
Severn Club have kindly welcomed Newent members to join them to listen to Johan Ackermann, Glos RFC. Please advise John Buckley if you wish to attend, £15 , 7.30pm for 8pm dinner
Tue 7th August 2018 AWAY: BBQ at Paul Charter's Home
Social & fellowship members BBQ , please confirm attendance to Paul.
Tue 31st July 2018 At Three Choirs: BUSINESS MEETING
Organiser Tim (Rosser): Business Meeting.
Tue 24th July 2018 AAt Three Choirs: Speaker evening with CHARLES MARTEL
Organiser Tim (Rosser): Charles Martel is our speaker this evening
Tue 17th July 2018 AWAY: Seafood Dinner at BERROW plus Ladies
Meet at the Duke of York for a Seafood evening. Numbers please, including LADIES, to President Richard (Taylor) asap, please? Club Organising Point Man: Tim (Rosser)
Tue 10th July 2018 At Three Choirs: Speaker Evening, 'Gravity Racer at richards Castle'
President Richard & Clive will report on our first SOAPBOX GRAVITY RACER entry at Richards Castle last Sunday. Organising Point Man: Tim (Rosser)
Sun 8th July 2018 AWAY: Richards Castle Soap box derby
Newent Club launch their Soap Box racer by entering the Richards Castle event, (£30 entry fee). Bar & other activities on the day . PLEASE SUPPORT our Team on their first race, liaise with President & Clive.
Tue 3rd July 2018 AWAY: Social evening at President Richards House
President Richard starts his year with a SOCIAL evening at his home in Redmarley.
future
calendar
district events
local events