Completed meetings and events 2017-2018
Mon 23rd October 2017 Speaker: The Mayor of Havant

Councillor Elaine Shimbart, Mayor of Havant 2017-2018, will speak to the Club
Wed 11th October 2017 Drive Out

Every year we invite older people who are practically housebound to a drive out in the countryside and an afternoon tea at a garden centre or tea room.
read more...
Mon 9th October 2017 60th Charter Evening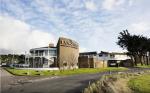 Havant Rotary Club celebrates 60 years of existence with a gala dinner and entertainment at the Langstone Hotel on Hayling Island
Mon 25th September 2017 Speaker: Rtn Wendy Morley on 'Step by Step'

Club Member Wendy Morley will speak to the Club about 'Step by Step', a Charity supported by the Community and Vocational Committee and one of our beneficiaries this Rotary year
Mon 11th September 2017 Club meeting with speaker David Harris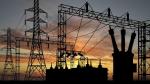 Electrical Engineer David Harris will give a talk to the Club on the Electricity Supply Industry
Mon 21st August 2017 Literacy Box Trust

Dennis Meadus from Portsmouth & Southsea Rotary Club and our own Vice-President Shelagh Moore will talk to the Club about the Literacy Box Trust. We have a unique opportunity to send 20 literacy boxes to the Philippines
Mon 31st July 2017 Fifth Monday Social at Hayling Island Golf Club

A lovely meal in splendid surroundings with an excellent speaker for after-dinner entertainment
read more...
future
calendar
district events
local events