Completed meetings and events 2017-2018
Mon 30th April 2018 President's Dinner
At the Langstone Hotel, Hayling Island. Entertainment by renowned harpist Elizabeth Jane Baldry.
Mon 23rd April 2018 George Burridge Memorial Lecture by Philip Robinson

Historian Philip Robinson gives us an insight into the notorious Battle of Jutland
Mon 23rd April 2018 St George's Day Parade

Havant Rotarians act as marshals in Emsworth Town Square to assist with road closure and crowd control for the annual St George's Day Parade
read more...
Fri 13th April 2018 'Come and Meet us' Wine and Canapés Reception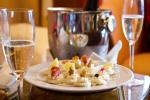 Our recruitment event for 2018. Guests were invited to come along for free wine and canapés and a chat to learn about Havant Rotary. Of course they have to put up with some of us going on about Rotary for the privilege!
read more...
Mon 26th March 2018 Dynamo Youth Theatre entertain us

We contributed £2,500 to the Havant Dynamo Youth Theatre so that they could replace their ageing sound equipment. As a thank you they put on a marvellous performance for us in St Faith's Church Hall, where the cheque was presented.
Mon 22nd January 2018 Talk by Step By Step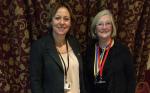 As a follow-on from the magnificent support Fatface gave some of our local charities by way of clothing and substantial donations, Chiara Cadei from Step by Step came to tell us about the organisation.
read more...
Sun 17th December 2017 Community Carols at St Faith's, Havant

A non-denominational celebration of Christmas with carols and readings, attended by local dignitaries, to which all are welcome
Sat 2nd December 2017 - Fri 22nd December 2017 Santa and Sleigh runs in Havant
2017 is the first year that the Rotary and Lions Clubs of Havant have combined their schedules to bring the excitement of Santa and our magnificent sleighs to the families of the area.
Fri 1st December 2017 Emsworth Christmas Lights switch-on

Havant Rotary supply the sleigh, which conveys Santa through the centre of Emsworth to his grotto on the quayside, and marshals for the event. There are carols and a grand switch-on of the Christmas lights in the main square.
Mon 30th October 2017 5th Monday Wine Tasting

A chance to sample some Portuguese wines with a special 3-course meal. Alan Borrow will tell us all about wines from the region he knows so well, and give us a taster of some of his favourites
Mon 23rd October 2017 Speaker: The Mayor of Havant

Councillor Elaine Shimbart, Mayor of Havant 2017-2018, will speak to the Club
Wed 11th October 2017 Drive Out

Every year we invite older people who are practically housebound to a drive out in the countryside and an afternoon tea at a garden centre or tea room.
read more...
Mon 9th October 2017 60th Charter Evening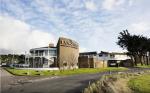 Havant Rotary Club celebrates 60 years of existence with a gala dinner and entertainment at the Langstone Hotel on Hayling Island
Mon 25th September 2017 Speaker: Rtn Wendy Morley on 'Step by Step'

Club Member Wendy Morley will speak to the Club about 'Step by Step', a Charity supported by the Community and Vocational Committee and one of our beneficiaries this Rotary year
Mon 11th September 2017 Club meeting with speaker David Harris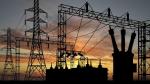 Electrical Engineer David Harris will give a talk to the Club on the Electricity Supply Industry
Mon 21st August 2017 Literacy Box Trust

Dennis Meadus from Portsmouth & Southsea Rotary Club and our own Vice-President Shelagh Moore will talk to the Club about the Literacy Box Trust. We have a unique opportunity to send 20 literacy boxes to the Philippines
Mon 31st July 2017 Fifth Monday Social at Hayling Island Golf Club

A lovely meal in splendid surroundings with an excellent speaker for after-dinner entertainment
read more...
future
calendar
district events
local events