Completed meetings and events 2018-2019
Mon 4th March 2019 Hypnotherapy- Myth, Magic or Science

Tom uses Cognitive Behavioural Therapy (CBH) as one tool in which to help people. He will help you take ownership of your own thoughts and behaviours, putting you in control of the changes you want to make in your life.
read more...
Mon 5th November 2018 Talk from Metabolic Support UK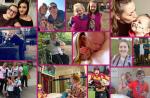 Metabolic Support UK are the leading patient organisation for Inherited Metabolic Disorders supporting thousands of patients worldwide.
The presentation to the club will be given by Caroline Husain BEM
Mon 29th October 2018 Fun Snooker Evening
Chandlers Ford Snooker Club - Please advise Bob Jordan if you wish to take part.
Mon 3rd September 2018 Visit to our Daughter Club - Alresford
The Swan Hotel, 11 West Street Alresford, SO24 9AD
future
calendar
district events
local events