Completed meetings and events 2017-2018
Tue 5th December 2017 SGM & Business Meeting
Fri 1st December 2017 Quiz night
A brain exercise evening at Cooden Beach Golf Club to support our International Charities and projects.
Tue 21st November 2017 Speaker Meeting
Tue 7th November 2017 Business Meeting
Fri 3rd November 2017 Senior Citizens Tea Party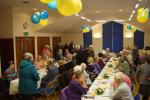 At St Augustine's Hall
read more...
Tue 31st October 2017 Meeting with Partners
The Speaker will be John Dowling on Oceana and other shipwrecks'.
Tue 17th October 2017 Speaker Meeting
Jamie Faulkner is speaking to us about Dementia.
Fri 6th October 2017 Barn Dance
A fun Fundraiser at Little Common British Legion Club.
Tue 3rd October 2017 Business Meeting
Fri 22nd September 2017 Crazy Golf Competition
At Hastings, The Stade. Prizes for best scores and number of "Holes in One !".
Tue 19th September 2017 Speaker Meeting
Tue 5th September 2017 Business Meeting
Sun 3rd September 2017 Club Barbecue

At the home of Roger Batey.
Tue 29th August 2017 End Polio Now is the real winner from the Bike ride.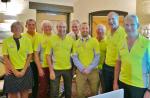 Ben Tomasetti - "Douai to Gouda the Hard Way".
read more...
Tue 15th August 2017 Speaker Meeting - Brion Purdey.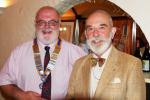 Brion is a Past President of the Rotary Club of Hastings and a Paul Harris Fellow.
read more...
Tue 1st August 2017 Business Meeting
Regular Business Meeting.
Tue 18th July 2017 Speaker meeting
A regular meeting
Tue 4th July 2017 Business Meeting and Handover.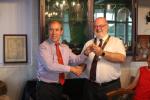 Our new President for 2017/2018 is installed.
read more...
future
calendar
district events
local events