Completed meetings and events 2019-2020
Thu 15th August 2019 - Bowls Evening at Hawley Bowls Club, GU17 9BN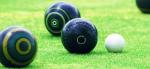 Thu 8th August 2019 - Fellowship Evening - North Hants Golf Club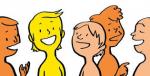 An opportunity to converse and exchange views. Plus: a brief talk about the Torquay conference
Thu 1st August 2019 - Visit to Peru - Sophie Carlisle - North Hants Golf Club

The Club supported Sophie for the above where she taught English and worked with local villagers to help improve their lives.
Thu 25th July 2019 - Business Meeting - North Hants Golf Club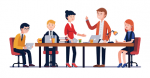 The first of Betty's year.
Thu 18th July 2019 - Petanque - Cody Sports Centre, Farnborough GU14 0LP

Thu 11th July 2019 - Festival Washup Meeting - North Hants Golf Club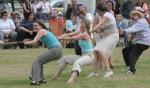 How can we do better next year? Led by Steve Watling.
Thu 4th July 2019 - Garden Games and Fish & Chips Supper
Our annual outdoor challenge of fun games at Steve Watling's.
future
calendar
district events
local events