Completed meetings and events 2017-2018
Tue 20th February 2018 GUEST NIGHT - THe Job of a Lifetime - A talk by Brad Ashton
Brad Ashton's career as an international comedy writer spans half a century during which he has written top TV comedy shows for eleven different countries.and numerous British comedians. Early in his career was Head Writer for the great Groucho Marx.
Tue 13th February 2018 GUEST NIGHT - Valentines Night at Clandon REgis

Another Fun Filled Valentines Dinner organised by the Maestro Malcolm
Tue 6th February 2018 Social Evening - Programme to be finalised
Tue 30th January 2018 GUEST EVENING - Secret Serbia. A talk by Paul Whittle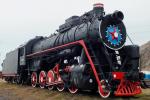 Inveterate rail traveller, Paul Whittle, takes Russia's Baikal-Amur line through remotest Siberia, stopping at isolated small towns where the lives of the inhabitants are intrinsically linked with the railway. Officially opened
Tue 23rd January 2018 Car Evolution

An illustrated talk by Don Franklin and Malcolm Pritchett
Tue 16th January 2018 Joint Business & Council Meeting
Tue 9th January 2018 Social Meeting
Tue 2nd January 2018 Bank Holiday - No Meeting
Tue 19th December 2017 Social Evening
Tue 12th December 2017 Chritmas Dinner at the Clandon Regis Golf Club

Entertainment will be by Saxophinis Robert Webb together with assistance from Christine & Don
Tue 5th December 2017 Club Meeting Programme to be Advised
Tue 28th November 2017 - Tue 14th November 2017 GUEST EVENING - Wine and Cheese Evening with Cellar Wines in Ripley

This will still be a Fund Raising Evening in aid of the Darfur Kids for Kids Charity.
read more...
Tue 21st November 2017 GUEST EVENING - The Street Children of West Afica and Nepal
Hariett Lewis will share with us the aims an challenges with her work for STREET CHILD
read more...
Tue 14th November 2017 Supper followed by a Council Meeting
Council Meeting will be at 2100. All Members are invited to attend.
Tue 7th November 2017 Town Twinning
A talk and update by Chris Samson
Tue 31st October 2017 Arresting Bladder Cancer - What needs to be done
A visit to the Rotary Club of Surbiton, who meet at the Holiday Inn at Kingston South for a Fund Rraising Evening in support of their Bladder Cancer Research Appeal
Tue 24th October 2017 GUEST NIGHT - Magistracy
An enlightening talk by our District Secretary Owen Durrent of his time in the Courts,
Tue 17th October 2017 Joint Council & Business Evening
Our Three Month regular Council and Business Meeting
Tue 10th October 2017 Woking and Sam Beare Hospice - an update
A talk by Wendy Denty
Tue 3rd October 2017 My RYLA Experience
Juliette Gardner will give a Feedback Talk of her experiences
Tue 26th September 2017 GUEST NIGHT - The Mysterious Diapearance of Amy and Amelial
Tue 19th September 2017 - Tue 5th September 2017 Rotary Compliance
A presentation by Rtn Kevin Mack on the latest Rotary Compliance Rules
Tue 12th September 2017 Council Meeting
Tue 5th September 2017 - Sun 3rd September 2017 Launch of the Ripley and Send 2018 Calendar
THIS YEAR IN CONJUNCTION WITH WILLS & SMEARDON WE WILL BE PRODUCING A CALENDAR BASED ON YOUR IMAGES
ALL PROCEEDS FROM THE SALES OF THE CALENDAR WILL GO TO LOCAL GOOD CAUSES
read more...
Tue 29th August 2017 NO MEETING BANK HOLIDAYl
Tue 22nd August 2017 GUEST NIGHT - HMS Alliance & the Submarine Museum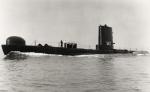 David Otley the Curator of the Submarine Museum will enlighten us on the exploits of HMS Alliance and other artifacts at the Museum.
read more...
Tue 15th August 2017 Club Meeting - Council Meeting followed by Business Meeting
Tue 8th August 2017 NO MEETING BANK HOLIDAYl
Sat 22nd July 2017 The Ripley Event - 22 July 2017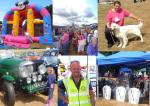 The Best FREE Entertainment in Surrrey
read more...
future
calendar
district events
local events