Completed meetings and events 2017-2018
Thu 24th May 2018 Club Business Meeting
Club will discuss Minutes of council Meeting
Thu 5th April 2018 Duke of Wellington
Wellington Rotary Club
Sat 24th March 2018 Charity Concert

A charity concert in Inverleith St Serf's Church will again be held on 24 March. Proceeds to go to the Malawi Chesney Trust
Thu 22nd March 2018 Club Business Meeting
Club will discuss Minutes of council Meeting
Thu 15th March 2018 Jean Best - Rotary District Peace Coordinator
Presentation from Jean
Thu 8th March 2018 The Turing Trust

Andrew Clark is Alan Turing's great nephew and works for the Turing Trust at Edinburgh University
Thu 15th February 2018 Dog Aid Society
Lucy Taylor
Thu 1st February 2018 Club Business Meeting
Club will discuss Minutes of council Meeting
Thu 25th January 2018 Edinburgh BATS Rugby Development
John Evans
Thu 18th January 2018 Scottish Love In Action
Scott Preston
Thu 11th January 2018 Fitness For You
Tracy Griffen
Thu 4th January 2018 Rotary Holiday
No Rotary Meeting
Thu 28th December 2017 Rotary Holiday
No Rotary Meeting
Thu 21st December 2017 Christmas Dinner
Contact Jim Preacher if you would like to attend
Thu 14th December 2017 Club Business Meeting
Club will discuss Minutes of council Meeting
Thu 7th December 2017 Scottish Celebrants
Monica Nall
Tue 7th November 2017 Banger & Mash Evening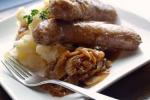 The International Committee are hosting a Bangers & Mash Evening at the A-Haven in Ferry Road to raise funds for charity.
Thu 26th October 2017 - Thu 19th October 2017 Club Business Meeting
Club will discuss Minutes of council Meeting
Thu 21st September 2017 - A History of Roslyn Chapel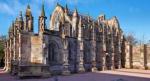 Neil Hamilton gave a fantastic presentation on the history of Roslyn Chapel which featured tremendous close up pictures which he managed to capture during the restoration.
Thu 14th September 2017 Visit by Rotary Club of Roma Olgiata

President Ritchie Walker and Members of Leith welcomed a "Roman Invasion" by President Claudio Magoni and his fellow Rotarians from Rome. They are visiting Edinburgh from 13th to 17th September.
Thu 7th September 2017 Club Business Meeting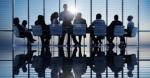 To discuss & debate the latest set of Council Minutes from 24th August.
Thu 31st August 2017 Palliative Care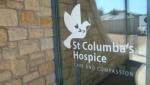 Speaker - Dr Danuta Orlowska
Lecturer in Palliative Care at St Columba's Hospice
Thu 24th August 2017 Ben MacPherson MSP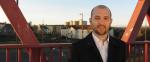 My Vision for the Future of Leith
Thu 17th August 2017 STEKA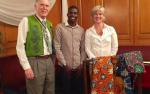 STEKA (Step Kids Association) from Blantyre, Malawi
read more...
Sun 6th August 2017 Rotary Social at Stan & Sheila's

Stan & Sheila hosted an afternoon of socialising for members & partners.
Sat 5th August 2017 - Sun 6th August 2017 Shelterbox

Portobello & Leith Rotary collecting for shelterbox at Ocean Terminal
Thu 27th July 2017 Archive Anecdotes - Edinburgh World Heritage Centre
Speaker - Frank McGraill
Tue 25th July 2017 - Sat 29th July 2017 Visits to the SS Explorer

Two groups of Leith Rotarians visited the SS Explorer in the port of Leith Tues 25th & Sat 29th July. A big thanks goes to Andy Marjoribanks for his enthusiasm and interesting tour round the vessel.
Thu 20th July 2017 Visit Scotland
Chelsea Charles
Thu 13th July 2017 American Ragtime

Kathleen & Greg Boswell return to present to us the King of Ragtime - Scott Joplin
Thu 6th July 2017 Scottish Licenced Trade Benevolent Fund
Marshall Bain
future
calendar
district events
local events