Future meetings and events
Tue 25th July 2017 at 12.30 - 14.00 Business meeting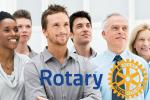 A chance for members to have their say
Tue 1st August 2017 at 12.30 - 14.00 School of Joy Bethlehem

1st August.
Learn more about the school which was founded to improve the quality of life for students who have low academic achievement.
Tue 8th August 2017 at 12.30 - 14.00 8th August - Tales from the Knickerage!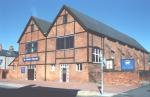 Ian took early retirement and his last Service as vicar of St. Mark's was on Sunday 23rd April 2017.
Before the book is published (!) Ian has agreed to let us in on some little secrets, as the title suggests!
Tue 15th August 2017 at 12.30 - 14.00 15th August - Mission Aid Fellowship (MAF)- Flying for Life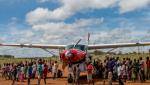 MAF enables thousands of aid, relief and mission projects in really remote places as that's where some of the greatest human needs are.
Tue 22nd August 2017 at 12.30 - 14.00 Business meeting
Tue 29th August 2017 at 12.30 - 14.00 District Governor's visit
Tue 5th September 2017 at 12.30 - 14.00 A Horrible History of South Cumbria's Railways
Tue 12th September 2017 at 12.30 - 14.00 Fellowship
Tue 19th September 2017 at 12.30 - 14.00 Speaker
Tue 26th September 2017 at 12.30 - 14.00 Business meeting
Tue 3rd October 2017 at 12.30 - 14.00 Speaker
Tue 10th October 2017 at 12.30 - 14.00 Fellowship
Tue 17th October 2017 at 12.30 - 14.00 Speaker
Tue 24th October 2017 at 12.30 - 14.00 Business meeting
Tue 31st October 2017 at 12.30 - 14.00 Speaker
Tue 7th November 2017 at 12.30 - 14.00 Fellowship
Tue 14th November 2017 at 12.30 - 14.00 Speaker
Tue 21st November 2017 at 12.30 - 14.00 Fellowship
Tue 28th November 2017 at 12.30 - 14.00 Business meeting
Tue 5th December 2017 at 12.30 - 14.00 Special General Meeting
Tue 12th December 2017 at 12.30 - 14.00 Speaker
Tue 19th December 2017 at 12.30 - 14.00 Christmas Party
Tue 26th December 2017 at 12.30 - 14.00 No meeting
Tue 2nd January 2018 at 12.30 - 14.00 No meeting
Tue 9th January 2018 at 12.30 - 14.00 Speaker
Tue 16th January 2018 at 12.30 - 14.00 Fellowship
Tue 23rd January 2018 at 12.30 - 14.00 Speaker
Tue 30th January 2018 at 12.30 - 14.00 Business meeting
Tue 6th February 2018 at 12.30 - 14.00 Weekly meeting
Tue 13th February 2018 at 12.30 - 14.00 Weekly meeting
Tue 20th February 2018 at 12.30 - 14.00 Weekly meeting
Tue 27th February 2018 at 12.30 - 14.00 Weekly meeting
Tue 6th March 2018 at 12.30 - 14.00 Weekly meeting
Tue 13th March 2018 at 12.30 - 14.00 Weekly meeting
Tue 20th March 2018 at 12.30 - 14.00 Weekly meeting
Tue 27th March 2018 at 12.30 - 14.00 Weekly meeting
Tue 3rd April 2018 at 12.30 - 14.00 Weekly meeting
Tue 10th April 2018 at 12.30 - 14.00 Weekly meeting
Tue 17th April 2018 at 12.30 - 14.00 Weekly meeting
Tue 24th April 2018 at 12.30 - 14.00 Weekly meeting
Tue 1st May 2018 at 12.30 - 14.00 Weekly meeting
Tue 8th May 2018 at 12.30 - 14.00 Weekly meeting
Tue 15th May 2018 at 12.30 - 14.00 Weekly meeting
Tue 22nd May 2018 at 12.30 - 14.00 Weekly meeting
Tue 29th May 2018 at 12.30 - 14.00 Weekly meeting
Tue 5th June 2018 at 12.30 - 14.00 Weekly meeting
Tue 12th June 2018 at 12.30 - 14.00 Weekly meeting
Tue 19th June 2018 at 12.30 - 14.00 Weekly meeting
Tue 26th June 2018 at 12.30 - 14.00 Weekly meeting