Future meetings and events
Fri 20th April 2018 at 19.00 - 22.00 The Rotary Club of Louth 63rd Charter Celebration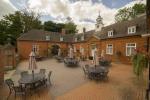 President Bill Wood extends a warm invitation to Rotarians and guests to celebrate the The Rotary Club of Louth's 63rd year.
Black tie dinner with entertainment.
Sat 5th May 2018 at 19.30 - 21.30 Louth Rotary Charity Spring Concert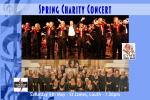 An evening of foot-tapping music is promised with the world famous East Yorkshire Motor Services Brass Band and our popular ladies' choir, The Meridian Singers.