Future meetings and events
Thu 28th June 2018 at 19.00 - 20.00 Handover.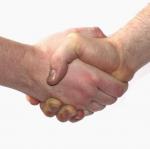 Presidential handover at Redcliffe Hotel Paignton. Meet at 7.00pm for drinkies and meal. Gongs and DJs.
Thu 5th July 2018 at 18.30 - 22.00 Fellowship at Church House Inn, Stokeinteignhead

Fellowship with meeting at 6.30pm at Church House Inn , Stokeinteignhead.
Wed 11th July 2018 at 11.00 - 22.00 Golf Competition

Okehampton Rotary Club organising golf completion at Ashbury Golf Centre.
DVRC entering various teams.
Wed 11th July 2018 at 17.00 - 20.00 Carnival Tractor Pull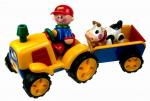 Carnival week tractor pull at Newton Abbot Clock Tower.
Expected time 5.00pm but check nearer the time please.
Sun 15th July 2018 at 10.00 - 13.30 Bovey Tracey Vintage Car Rally

Parking assistance at Bovey Tracey.
Times to be confirmed. Mike B looking after.
Tue 11th September 2018 at 08.00 - 17.00 Widecombe Fair

Parking assistance.
Times to be confirmed.
Thu 11th October 2018 at 20.00 - 22.00 Dawlish Water Rotary Club Quiz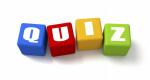 Helping Dawlish Water Rotary Club with their inter pub quiz.
Sat 27th October 2018 at 09.00 - 17.00 Setting up for Sibelco Dartrmoor Vale races
Meet at Sibelco East Gold Works to set up for Sunday races..
Times to be confirmed.
Sun 28th October 2018 at 08.00 - 17.00 Sibelco Dartmoor Vale Marathon

Sibelco Dartmoor Vale Races including Marathon, half marathon and 10 K races
Mon 12th November 2018 at 20.00 - 22.00 Charity Darts Competition

On the okey to start at 8.00pm.
Two hours of darts to raise sponsorship for Santa Special Steam train trip for disadvantaged and disabled children at end of month.
Sat 24th November 2018 at 09.00 - Sun 25th November 2018 - 16.00 Santa Special

Highlight of our Rotary Year when we treat 800 or so disadvantaged and disabled local children to a steam train ride from Buckastleigh to Totnes then back again.
Santa joins us to hand out presents.