Future meetings and events
Thu 14th December 2017 at 19.00 - 22.00 Committees and Business plus SGM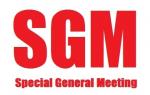 Committees at 7.00pm followed by meal and SGM.
Thu 21st December 2017 at 19.15 - 22.00 Christmas meal and entertainment.

Christmas meal at Cockhaven followed by mystery entertainment. Seasonal dress encouraged.
Thu 28th December 2017 at 19.00 - 19.05 No meeting

Christmas Break....No meeting.
Happy Christmas to all our readers.
Thu 4th January 2018 at 18.30 - 22.00 Fellowship at Cockhaven
Packing clothes an shoes for sending out to refugees in Camini. Please bring suitable clothes and strong cardboard boxes. If unavailable please deliver clothes and shoes to Alan B or Mike C.
Thu 11th January 2018 at 19.00 - 22.00 Committees and Business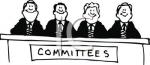 Committees at 7.00pm followed by meal and Business.
Thu 18th January 2018 at 18.15 - 22.00 Council and Mystery Speaker
Early start for Council followed by surprise speaker. Surprise for speaker and guests until we know who it is!
Mon 22nd January 2018 at 19.00 - 22.00 Darts Presentation Evening

Presentation of prizes following speed darts which financed the Santa Special Steam Train trip for some 800 disadvantaged children.
Presentation at Highweek Village Inn, Newton Abbot.
Rotarians on parade at 7.00pm with guests to arrive at 7.30pm
Thu 15th March 2018 at 20.00 - 21.30 Dawlish Water Quiz
Helping with Dawlish Water Quiz at various pubs around the region.