Future meetings and events
Tue 30th April 2019 at 19.15 - 22.00 Club Meeting
Fri 10th May 2019 at 10.00 - Sun 12th May 2019 - 13.00 RIBI Conference 2019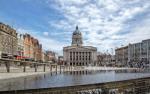 The 2019 Conference will take place in Nottingham.
Tue 14th May 2019 at 19.15 - 22.00 Business Meeting
Tue 21st May 2019 at 19.15 - 22.00 Quiz/games night
Sat 25th May 2019 at 19.30 - Holy Trinity Birchfield Fundraising Ball

This is a great evening with a serious purpose – raising funds for Holy Trinity Church, Birchfield, the Extra Mile School in Sierra Leone and SIFA Fireside that seeks to improve heath and inclusion for homeless people in Birmingham.
Sat 1st June 2019 - Wed 5th June 2019 Rotary International Conference 2019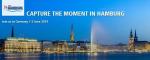 The 2019 Conference will be held in Hamburg, Germany.
Tue 4th June 2019 at 19.15 - 22.00 Club Assembly
Tue 11th June 2019 at 19.15 - 22.00 Donald Nelson; Rotary working in Nepal

Wed 12th June 2019 at 09.00 - Kids Out
This is a national event for disabled and disadvantaged school age children, to give them a free day of fun and happiness. The Club sponsors pupils from Wilson Stuart School in Erdington on the outing to Drayton Manor Park.
Fri 14th June 2019 - President's Night
Dinner and an evening cruise from Stratford Upon Avon aboard the Countess of Evesham.
Tue 18th June 2019 at 19.15 - 22.00 BBQ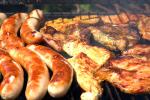 This evening will be an opportunity for potential new members to come along and see what we do!
Tue 25th June 2019 at 19.15 - 22.00 Presidential Handover
Sun 7th July 2019 at 09.00 - Indogpendence Day
Join us for a sponsored dog walk in Sutton Park in aid of Birmingham Dogs' Home. Colour theme red, white and blue!
Sat 14th September 2019 at 19.30 - Last Night of the Rotary Proms

Another great evening of classical favourites, featuring City of Birmingham Symphony Orchestra and The Treorchy Male Choir.
Sun 29th September 2019 at 12.00 - Sunday lunch
Back by popular demand, at Sutton Coldfield Town Football Club, with Dandy providing the entertaniment.
Tue 15th October 2019 at 19.15 - 22.00 Bala Jaspal; District Governor
-
Thu 24th October 2019 - World Polio Day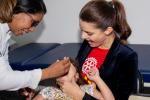 A major Rotary initiative - to end polio. Transmission of the virus must be stopped in the three countries where it remains endemic: Afghanistan, Nigeria, and Pakistan. https://www.endpolio.org/
Tue 17th December 2019 at 19.15 - 22.00 Christmas meal.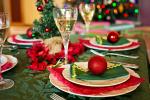 Venue TBA.