Future meetings and events
Wed 4th October 2017 at 19.30 - 21.30 Activity Planning Meeting
Wed 18th October 2017 at 19.30 - 22.00 Skittles Practice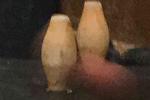 With partners and guests at The Ebdon Arms Worle
Wed 1st November 2017 at 19.30 - 21.30 Activity Planning Meeting
Fri 3rd November 2017 at 19.30 - 22.15 Quiz Night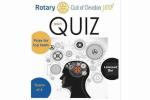 Teams of 4 - £7 per person including Ploughman's Supper.
A prize for the winners.
Licensed Bar
Greyfriars Hall Marine Hill Clevedon
Wed 15th November 2017 at 19.30 - 22.00 Evening Meal With Partners
District Governor Alan Hudson update the club with the latest district news.
Wed 6th December 2017 at 19.30 - 21.30 Port And Cheese Evening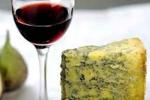 A relaxed evening with Bob & Hazel and the opportunity to taste a fine selection of port and cheese.
Wed 3rd January 2018 at 19.30 - 21.30 Activity Planning Meeting
Wed 7th February 2018 at 19.30 - 21.30 Activity Planning Meeting
Wed 7th March 2018 at 19.30 - 21.30 Activity Planning Meeting
Wed 4th April 2018 at 19.30 - 21.30 Activity Planning Meeting
Wed 2nd May 2018 at 19.30 - 21.30 Activity Planning Meeting
Wed 6th June 2018 at 19.30 - 21.30 Activity Planning Meeting