Future meetings and events
Wed 19th September 2018 at 07.30 - 08.30 Breakfast Speaker

Steve Smith, Refugee Trust www.irt.org.uk
Fri 21st September 2018 at 19.00 - 19.30 Quiz evening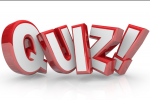 At Shiplake Memorial Hall. Organised by the Fundraising committee. Bring a team! £15 pp
Wed 26th September 2018 at 07.30 - 08.30 Breakfast - Committees
Tue 2nd October 2018 at 18.30 - 21.00 Council at 4 Thomson Walk Reading, Berkshire, RG31 7DP
Wed 3rd October 2018 at 07.30 - 08.30 Breakfast - New members meeting with speaker

Wed 10th October 2018 at 07.30 - 08.30 Breakfast - Business
Wed 17th October 2018 at 07.30 - 08.30 Breakfast Speaker

Lt. Col. N Launders, The Army Reserve www.army.mod.uk/who-we-are/the-army-reserve/
Wed 24th October 2018 at 07.30 - 08.30 Breakfast - Committees
Thu 25th October 2018 at 19.00 - 22.00 Social - visit to the Museum of English Rural Life

At the University of Reading, Redlands Road, RG1 5EX
Wed 31st October 2018 at 19.30 - 21.30 5th Wednesday - TBA
Tue 6th November 2018 at 18.30 - 21.00 Council at 4 Thomson Walk Reading, Berkshire, RG31 7DP
Wed 7th November 2018 at 07.30 - 08.30 Breakfast Speaker
Dorothy Dix, Creating Better Futures http://creatingbetterfutures.org.uk
Wed 14th November 2018 at 07.30 - 08.30 Breakfast - Business
Fri 16th November 2018 at 19.00 - 22.00 Fundraising Fashion Show
At the Hilton Hotel, Drake Way, Reading RG2 0GQ
Wed 21st November 2018 at 07.30 - 08.30 Breakfast Speaker

Karen Eveleigh, District Foundation Chair
Wed 28th November 2018 at 07.30 - 08.30 Breakfast - Committees
Tue 4th December 2018 at 18.30 - 21.00 Council at 4 Thomson Walk Reading, Berkshire, RG31 7DP
Wed 5th December 2018 at 07.30 - 08.30 Breakfast - Speaker TBA
Wed 12th December 2018 at 07.30 - 08.30 Breakfast - Business
Tue 18th December 2018 at 22.00 - 22.00 Christmas Party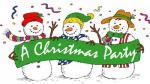 at Sonning Golf Club
Wed 19th December 2018 at 07.30 - 08.30 No breakfast meeting today
Wed 26th December 2018 at 07.30 - 08.30 No breakfast meeting today
Sun 13th January 2019 at 12.00 - 15.00 Fundraising lunch
At a venue serving exotic food. Organised by the International committee.
Fri 1st February 2019 at 19.00 - 22.00 Charter Dinner
at the Shoulder of Mutton, Playhatch, Reading, RG4 9QU
Sat 2nd March 2019 at 07.00 - 23.00 International fundraising dinner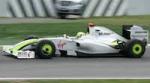 With guest speaker Ross Brawn, Formula One Managing Director of Motorsports and technical director.
Fri 8th March 2019 at 12.00 - Sun 10th March 2019 - 12.00 District Conference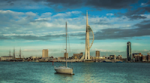 Be Inspired in Portsmouth
Sat 20th April 2019 at 10.00 - 14.00 Know your blood pressure event

In support of Stroke Awareness at the Butts Centre, Reading
Sun 19th May 2019 at 07.00 - 13.30 Fun Bike ride for My Cancer My Choices
A fundraising bike ride for the charity which provides complementary therapy and support to patients with cancer in Berkshire