Future meetings and events
Mon 30th April 2018 at 18.15 - 19.30 Social drinks at the GYC
Mon 14th May 2018 at 18.15 - 21.45 Groups
Mon 21st May 2018 at 18.15 - 19.30 Business
Mon 4th June 2018 at 18.15 - 19.30 AGM
Sat 9th June 2018 at 16.30 - 21.00 Saffery Champness Rotary Walk 2018
Sign up today for the 2018 Island walk!
https://www.safferyrotarywalk.com/
Mon 11th June 2018 at 18.15 - 21.45 Groups
Wed 13th June 2018 at 09.30 - 16.30 KDO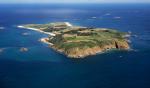 Kids Day Out!
We will be taking children and teachers from Les Rondins school on a day trip to the lovely island of Herm.
Mon 18th June 2018 at 18.15 - 19.30 Assembly
Mon 25th June 2018 at 18.15 - 19.30 Business TBC
Sat 30th June 2018 at 17.25 - 23.00 Handover Dinner from Sarah to Jo in Herm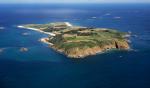 Herm island Presidential handover dinner
Sat 14th July 2018 at 19.00 - 23.00 Space Pirates of Rocquaine

Music in a beautiful garden in St Peters. Back by popular demand this popular blend of Folk Rock will get you dancing. Ticket includes entrance and hog roast / dessert. There will be a Licensed Bar.