Future meetings and events
Tue 24th October 2017 at 18.30 - 20.00 Golborne House - Bingo
Our regular bingo session for the residents of Golborne House.
Sat 28th October 2017 at 18.00 - 20.00 Spooky Walk - Local Event

No spooky walk in Golborne this year - nearest one is at Jubilee Park, Ashton-in-Makerfield on Saturday 28th October.
Tue 31st October 2017 at 19.00 - 21.00 Details t.b.c.
Tue 7th November 2017 at 19.00 - 21.00 Business Meeting - Venue - Treasurer's House, Haydock
Tue 14th November 2017 at 19.00 - 19.00 No Club Meeting - Members attending RC Hindley Charter Night
Thu 30th November 2017 at 17.00 - 19.00 Golborne Christmas Lights Switch-On
Sat 2nd December 2017 at 10.00 - 15.00 Christmas Collection - Asda, Golborne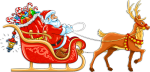 Sun 3rd December 2017 at 10.00 - 15.00 Christmas Collection - Asda, Golborne