Future meetings and events
Tue 22nd January 2019 at 18.15 - 18.15 Sailors' Society - Rebecca Haldane
Host - Peter Mackay,
Fellowship - David Herbert, Brian Cairns,
Wine - Bob Black
Fri 25th January 2019 at 19.00 - 22.00 Camperdown Burns Supper 2019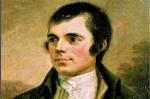 A Celebration of the Life of the Bard
continuing the tradition of the Camperdown Club which merged with Claverhouse in January 2014
Tickets and further information from Stewart Davidson or Joe Dagen.
25 January 2019 at 7pm for 7.30. Tickets £25.
Tue 29th January 2019 at 18.15 - 18.15 Brain Tumour Research - Joe Woolicott
Host - Ron MacWalter,
Fellowship - David Logan, John Letford,
Wine - Allan Booth
Tue 5th February 2019 at 18.15 - 18.15 Business Meeting
Fellowship - Iain Ross, David Reid,
Wine - Brian Bullions
Fri 8th February 2019 at 19.30 - Sat 9th February 2019 - 22.00 SHOWTIME DUNDEE - 8TH AND 9TH FEBRUARY 2019

SHOWTIME DUNDEE - 8TH AND 9TH FEBRUARY 2019
Tue 12th February 2019 at 18.15 - 18.15 North East Sensory Services - Joan Kennedy
Host - Ellenore Foulis,
Fellowship - Ian Sturrock, George Shanks,
Wine - Robert Burns
Tue 19th February 2019 at 18.15 - 18.15 TBC
Fellowship - David Hebenton, Aubrey Wood,
Wine - Harry Byers
Tue 26th February 2019 at 18.15 - 18.15 Wiltshire Farm Foods - Laura Baird
Host - James Wilson,
Fellowship - Ivor Morton, Allan Booth,
Wine - Brian Cairns