Future meetings and events
Tue 18th December 2018 - Christmas Dinner - 7pm for 7.30pm Dinner

Sat 22nd December 2018 - Christmas in Port Erin

Once again members be enhancing the Christmas atmosphere in Port Erin when they roast hot chestnuts.
Mon 24th December 2018 - Christmas Shopping Bag Pack at Shoprite Port Erin
Charity Fundraising event
Tue 25th December 2018 - NO MEETING - Christmas & New Year Break

Tue 25th December 2018 at 15.00 - Christmas Day Walk Up South Barrule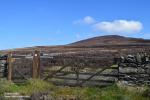 Members are invited to join Past Presidents Noel Cringle and Terry Clare on a short afternoon walk up South Barrule.
Members who are unable to attend are encouraged to make a donation to the the Club's Charity fundraising.
Tue 1st January 2019 - NO MEETING - Christmas & New Year Break

Tue 8th January 2019 - Fellowship - 7pm for 7.30pm Dinner

Thu 10th January 2019 - Council meeting - 7.30pm

Tue 15th January 2019 - Committees - 7pm for 7.30pm Dinner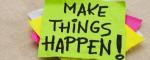 Tue 22nd January 2019 - Fellowship - 7pm for 7.30pm Dinner
Tue 29th January 2019 - Outside Visit
Tue 5th February 2019 - Guest Speaker - 7pm for 7.30pm Dinner
Thu 7th February 2019 - Council meeting - 7.30pm
Tue 12th February 2019 - Fellowship - 7pm for 7.30pm Dinner
Tue 19th February 2019 - Committees - 7pm for 7.30pm Dinner
Tue 26th February 2019 - Fellowship - 7pm for 7.30pm Dinner
Tue 5th March 2019 - Guest Speaker - 7pm for 7.30pm Dinner
Thu 7th March 2019 - Council meeting - 7.30pm
Tue 12th March 2019 - Fellowship - 7pm for 7.30pm Dinner
Tue 19th March 2019 - Committees - 7pm for 7.30pm Dinner
Tue 26th March 2019 - Fellowship - 7pm for 7.30pm Dinner
Tue 2nd April 2019 - Guest Speaker - 7pm for 7.30pm Dinner
Thu 4th April 2019 - Council meeting - 7.30pm
Tue 9th April 2019 - Fellowship - 7pm for 7.30pm Dinner
Tue 16th April 2019 - AGM & Committees - 7pm for 7.30pm Dinner
Tue 23rd April 2019 - Fellowship - 7pm for 7.30pm Dinner
Tue 30th April 2019 - Outside Visit
Thu 2nd May 2019 - Council meeting - 7.30pm
Tue 7th May 2019 - Guest Speaker - 7pm for 7.30pm Dinner
Tue 14th May 2019 - Fellowship - 7pm for 7.30pm Dinner
Tue 21st May 2019 - Committees - 7pm for 7.30pm Dinner
Tue 28th May 2019 - Fellowship - 7pm for 7.30pm Dinner
Tue 4th June 2019 - NO MEETING - TT Week
Tue 11th June 2019 - Fellowship - 7pm for 7.30pm Dinner
Thu 13th June 2019 - Council meeting - 7.30pm
Tue 18th June 2019 - Fellowship - 7pm for 7.30pm Dinner
Tue 25th June 2019 - Fellowship - 7pm for 7.30pm Dinner