Future meetings and events
Wed 3rd July 2019 at 19.45 - 21.45 Meal - Speaker Finder, Bill Rind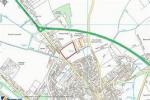 Bill's speaker will former Rotarian, Charles Warner. Charles will be sharing some thoughts, options and maps for Soham going forward.
Always thought provoking.
Fri 5th July 2019 at 17.00 - Sat 6th July 2019 - 22.30 2019 Beer & Music Festival - July Friday 5th & Saturday 6th

Save the Date for this years Annual Beer & Music Festival - A list of performing Bands and Beers on sale will be published shortly.
Wed 10th July 2019 at 19.45 - 21.45 NO Meeting

Wed 17th July 2019 at 19.45 - 21.45 Business Meeting

Wed 24th July 2019 at 19.45 - 21.45 DG Jonathan King Visit
Tue 30th July 2019 at 19.30 - 21.30 Council Meeting President Alan's - The Hall
Wed 31st July 2019 at 19.45 - 21.45 Meal - Fellowship Meeting
Wed 7th August 2019 at 19.45 - 21.45 TBA
Wed 14th August 2019 at 19.45 - 21.45 Business Meeting
Wed 21st August 2019 at 19.45 - 21.45 Meal - Speaker Finder - Stuart Cavanagh
Wed 28th August 2019 at 19.45 - 21.45 Scatter Week
Wed 4th September 2019 at 19.45 - 21.45 Meal - Speaker Finder - Alan Chilcott
Tue 10th September 2019 at 19.30 - 21.30 Council Meeting President Alan's - The Hall
Wed 11th September 2019 at 19.45 - 21.45 Meal - Speaker Finder, Geoff Fisher
Wed 18th September 2019 at 19.45 - 21.45 Business Meeting
Wed 25th September 2019 at 19.45 - 21.45 Presentation Night - Beer Fest Charities
Wed 2nd October 2019 at 19.45 - 21.45 Meal - Speaker Finder - Gill Hamilton
Wed 9th October 2019 at 19.45 - 21.45 Special Business Meeting - Accounts
Wed 16th October 2019 at 19.45 - 21.45 TBA
Wed 23rd October 2019 at 19.45 - 21.45 Meal - Speaker Finder, Barry Holmes
Wed 30th October 2019 at 19.45 - 21.45 Meal - Speaker Finder, Peter Holmes
Wed 6th November 2019 at 19.45 - 21.45 Meal - Speaker Finder, Barry Lonsdale
Wed 13th November 2019 at 19.45 - 21.45 Scatter Week
Wed 20th November 2019 at 19.45 - 21.45 Meal - Speaker Finder, John Maxwell
Tue 26th November 2019 at 19.30 - 21.30 Council Meeting : President Alan's - The Hall
Wed 27th November 2019 at 19.45 - 21.45 Special Business Meeting - Election of Officers
Wed 4th December 2019 at 19.45 - 21.45 Meal - Speaker Finder, Steve Kear
Wed 11th December 2019 at 19.45 - 21.45 Fellowship at The Maids Head
Wed 18th December 2019 at 19.45 - 21.45 Christmas Dinner
Wed 25th December 2019 at 19.45 - 21.45 No Meeting - Happy Christmas to Everyone
Wed 1st January 2020 at 19.45 - 21.45 No Meeting - Happy New Year
Wed 8th January 2020 at 19.45 - 21.45 Meal - Speaker Finder, Neil Osborne
Wed 15th January 2020 at 19.45 - 21.45 Business Meeting
Wed 22nd January 2020 at 19.45 - 21.45 Burns Night - Guests
Tue 28th January 2020 at 19.30 - 21.30 Council Meeting : President Alan's - The Hall
Wed 29th January 2020 at 19.45 - 21.45 Meal - Speaker Finder, Graham Smith
Wed 5th February 2020 at 19.45 - 21.45 Meal - Speaker Finder, Iain Sutherland
Wed 12th February 2020 at 19.45 - 21.45 Business Meeting
Wed 19th February 2020 at 19.45 - 21.45 Meal - Speaker Finder - David Werner
Wed 26th February 2020 at 19.45 - 21.45 Presentation Night - Magpas
Wed 4th March 2020 at 19.45 - 21.45 Meal - Membership Evening - Iain Sutherland
Wed 11th March 2020 at 19.45 - 21.45 Business Meeting
Wed 18th March 2020 at 19.45 - 21.45 Meal - Speaker Finder, Bill Rind
Tue 24th March 2020 at 19.30 - 21.30 Council Meeting : President Alan's - The Hall
Wed 25th March 2020 at 19.45 - 21.45 Meal - Speaker Finder, Geoff Fisher
Wed 1st April 2020 at 19.45 - 21.45 Meal - Speaker Finder, Stuart Cavanagh
Wed 8th April 2020 at 19.45 - 21.45 Annual General Business Meeting
Wed 15th April 2020 at 19.45 - 21.45 Scatter Week
Wed 22nd April 2020 at 19.45 - 21.45 Meal - Speaker Finder, Alan Chilcott
Wed 29th April 2020 at 19.45 - 21.45 Meal - Speaker Finder, Geoff Fisher
Wed 6th May 2020 at 19.45 - 21.45 45th Charter Night
Wed 13th May 2020 at 19.45 - 21.45 Business Meeting
Wed 20th May 2020 at 19.45 - 21.45 Meal - Speaker Finder, Gill Hamilton
Tue 26th May 2020 at 19.30 - 21.30 Incoming Council Meeting - Geoff Fisher
Wed 27th May 2020 at 19.45 - 21.45 Meal - Speaker Finder, Adrian Sands