Future meetings and events
Wed 20th December 2017 at 19.30 - 21.30 Club Meeting
No Wednesday meeting this week. Come to our Christmas Songs at the church on Thursday.
Thu 21st December 2017 at 18.00 - 19.00 Christmas Songs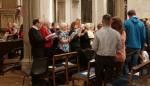 Following the great success of the event last year we are again staging this community Christmas celebration at St Andrew's Church, Ampthill
Sat 27th January 2018 at 19.00 - 22.00 Race Night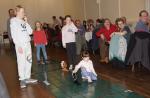 Our annual family Race Night. Bring the whole family, race your horses and enjoy a fish and chip supper
Mon 5th February 2018 at 19.30 - 22.00 Charity dinner in aid of End Polio Now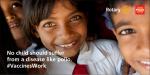 Fratelli's Restaurant, Ampthill have kindly offered to host this event. We hear that a new PURPLE cocktail will be available to mark the event.
Sat 16th June 2018 at 19.00 - 23.00 President's Night
President's Night in aid of Studio Upstairs in the marquee at the Cross Keys, Pulloxhill