Future meetings and events
Thu 25th April 2019 at 12.30 - 14.00 Barry Gransden - Future Pillars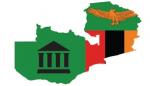 We currently support around 1,000 vulnerable children and young adults in Kabwe, Zambia. Our programmes cover a school with pupils from Pre-School to Grade 9, a Vocational Skills Centre and Feeding.
Thu 2nd May 2019 at 12.30 - 13.30 Sharon Jones - 3D Printing & Barclays Eagle Labs

Insight into the facilities available at the Barclays Eagle Labs
Thu 9th May 2019 at 12.30 - 14.00 No Meeting

No meeting as 10th May is Presidents Night
Fri 10th May 2019 at 19.30 - 23.00 Presidents Night

Venue: Remedy Oak
Thu 16th May 2019 at 12.30 - 13.30 Mike Tilley - Taxi !
Mike briefs us on the Taxi business
Thu 23rd May 2019 at 12.30 - 14.00 Business Meeting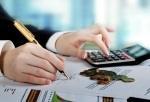 Business of the Club
Thu 30th May 2019 at 12.30 - 14.00 Chantelle Shave - Julia's House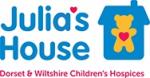 Having a child with a life-limiting illness can happen to anyone – and when it does, it is absolutely devastating. Imagine being told there is no cure and no-one knows how long your child will live, only that they will need constant round-the-clock care..
Thu 13th June 2019 at 12.30 - 14.00 Club Assembly

Neil Hutchinson briefs the Club on plans for next year.
Sat 15th June 2019 at 16.00 - 21.00 Club BBQ

Organised by Rotary Wives
Food from 18:00 Welcome from 16:00
Thu 27th June 2019 at 12.30 - 14.00 Handover Meeting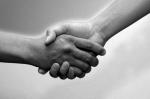 Chris Mogg hands over to our President for 2019-20 Neil Hutchinson
Mon 10th February 2020 at 19.30 - 22.30 Jazz @ The Allendale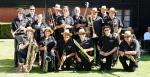 Swing Unlimited Big Band.
An exciting evening of classic and contemporary big band swing, featuring the music of such greats as Duke Ellington, Count Basie & Jools Holland.