Future meetings and events
Thu 31st May 2018 at 12.30 - 14.00 Weekly Meeting Lunch - Youth Service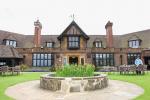 Sat 2nd June 2018 at 10.00 - 12.00 Work Morning at the Old Moat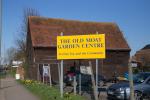 We are working to restore the Walled Garden at the Old Moat Garden Centre to its former glory. Please come along and help. Non-Rotarians welcome
Thu 7th June 2018 at 12.30 - 14.00 Weekly Meeting Past Presidents' Lunch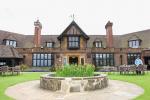 Thu 7th June 2018 at 18.30 - 21.00 Club Council (Joint)

Sun 10th June 2018 at 15.00 - 16.00 Coffee Catch Up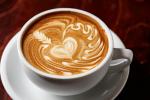 At Costa Coffee in Ewell Village from 3
Thu 14th June 2018 at 12.30 - 14.00 Weekly Meeting - Queen Adelaide
Sun 17th June 2018 at 12.00 - 17.00 President's Barbecue at The Epsom Club, Church Street

At The Epsom Club in Church Street.
Tue 19th June 2018 at 11.00 - 12.00 Return to the 100 acre wood
This is the wood where we sponsored some trees up at Langley Vale.
Thu 21st June 2018 at 12.30 - 14.00 Weekly Meeting Lunch - Cheque Presentation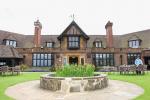 Sun 24th June 2018 at 09.00 - 14.00 Race For Life on Epsom Downs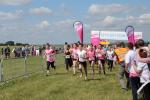 Cancer Research are running their usual event on Epsom Downs and we will be supporting them by manning a finish gate. We may have enough people to do two finish gates!
Thu 28th June 2018 at 19.00 - 22.00 Presidents' Induction at Reigate Manor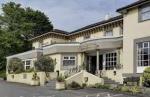 Steve Sharkey will be Inducted by Richard Deavin this evening
Fri 29th June 2018 at 19.30 - 22.30 Monthly Friday Drinks at the Cricketers

Come for a drink or buy some food at the Cricketers on Stamford Green.
Thu 5th July 2018 at 12.30 - 14.00 Weekly Meeting Lunch - Business Meeting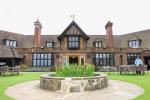 At Cuddington - consider report from Club Council
Sun 8th July 2018 at 15.00 - 16.00 Coffee with Rotaract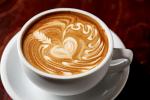 At Costa Coffee in Ewell Village. Chat and have a relaxing cup of Coffee.
Thu 12th July 2018 at 12.30 - 14.00 Weekly Meeting Lunch - Focus Interview with President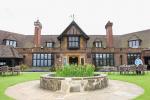 Thu 12th July 2018 at 18.30 - 21.30 District Council (Evening)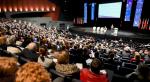 Sat 14th July 2018 at 10.00 - 12.00 Work Morning at the Old Moat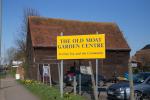 We are working to restore the Walled Garden at the Old Moat Garden Centre to its former glory. Please come along and help. Non-Rotarians welcome. The Old Moat is in Horton Lane, Epsom
Sun 15th July 2018 at 15.00 - 16.00 Rotary Coffee Catchup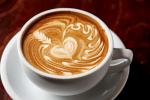 Come and have a cup of Coffee at Costa in Ewell Village
Thu 19th July 2018 at 07.00 - 22.00 Guest Evening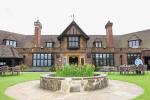 Sun 22nd July 2018 at 19.00 - 22.00 Concert at St Dunstan's Cheam, 7pm 22nd July

Primrose Drake and Friends are giving a fund-raising concer Concert at St Dunstan's Cheam, 7pm 22nd July
Thu 26th July 2018 at 12.30 - 14.00 Weekly Meeting Lunch - International Service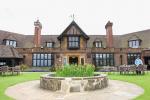 Fri 27th July 2018 at 19.30 - 22.30 Monthly Friday Drinks at the Cricketers

Meet at the Cricketers in Stamford Green for a drink and maybe a bite
Sun 29th July 2018 at 12.00 - 18.00 Epsom Common Day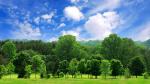 Times Approximate - Involvement uncertain at present (11th May)
Thu 2nd August 2018 at 12.30 - 14.00 Weekly Meeting Lunch - Fellowship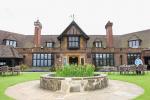 Thu 9th August 2018 at 12.30 - 14.00 Weekly Meeting Lunch - Membership/Publicity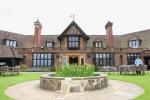 Thu 16th August 2018 at 12.30 - 14.00 Weekly Meeting Lunch - Youth Service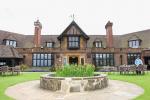 Thu 23rd August 2018 at 22.00 Guest Evening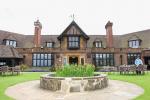 Thu 30th August 2018 at 12.30 - 14.00 Weekly Meeting Lunch - International Service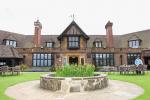 Thu 6th September 2018 at 12.30 - 14.00 Weekly Meeting Lunch - Foundation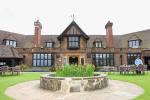 Thu 6th September 2018 at 18.00 - 21.00 Club Council

At the Epsom Club
Thu 13th September 2018 at 12.30 - 14.00 Weekly Meeting Lunch - Membership/Publicity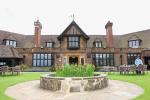 Thu 20th September 2018 at 12.30 - 14.00 Weekly Meeting Lunch - Business Meeting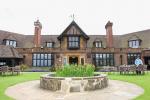 Thu 27th September 2018 at 19.00 - 22.00 Evening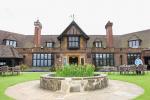 Thu 4th October 2018 at 12.30 - 14.00 Weekly Meeting Lunch - Youth Service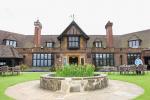 Thu 11th October 2018 at 12.30 - 14.00 Weekly Meeting Lunch - Community Service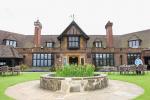 Thu 18th October 2018 at 22.00 Guest Evening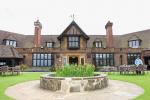 Thu 25th October 2018 at 12.30 - 14.00 Weekly Meeting Lunch - Fellowship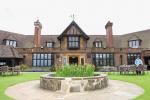 Sat 27th October 2018 at 09.15 - 13.00 District Council at Reigate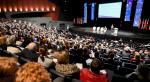 At Reigate Baptist Church
Thu 1st November 2018 at 12.30 - 14.00 Weekly Meeting Lunch - Youth Service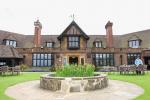 Thu 8th November 2018 at 12.30 - 14.00 Weekly Meeting Lunch - International Service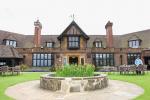 Thu 15th November 2018 at 12.30 - 14.00 Weekly Meeting Lunch - Foundation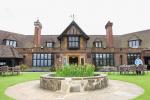 Thu 22nd November 2018 at 19.00 - 22.00 Guest Evening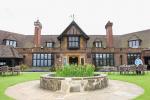 Thu 29th November 2018 at 12.30 - 14.00 Weekly Meeting Lunch - Fellowship
Thu 6th December 2018 at 12.30 - 14.00 Weekly Meeting Lunch - Christmas with Mayor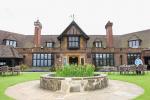 Thu 13th December 2018 at 12.30 - 14.00 Weekly Meeting Lunch - Community Service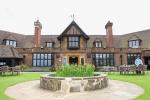 Thu 3rd January 2019 at 12.30 - 14.00 Weekly Meeting Lunch - International Service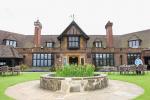 Thu 10th January 2019 at 12.30 - 14.00 Weekly Meeting Lunch - Youth Service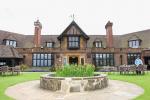 Thu 17th January 2019 at 12.30 - 14.00 Weekly Meeting Lunch - Foundation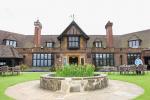 Thu 24th January 2019 at 19.30 - 21.30 Weekly Meeting Evening - Guest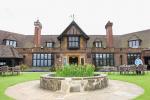 Thu 31st January 2019 at 12.30 - 14.00 Weekly Meeting Lunch - Business Meeting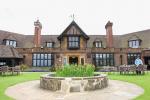 Thu 7th February 2019 at 12.30 - 14.00 Weekly Meeting Lunch - Membership/Publicity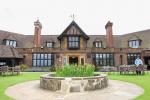 Thu 14th February 2019 at 12.30 - 14.00 Weekly Meeting Lunch - International Service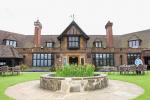 Thu 21st February 2019 at 19.30 - 21.30 Weekly Meeting Evening - Guest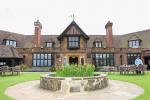 Thu 28th February 2019 at 12.30 - 14.00 Weekly Meeting Lunch - Foundation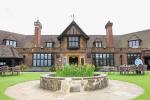 Thu 7th March 2019 at 12.30 - 14.00 Weekly Meeting Lunch - Membership/Publicity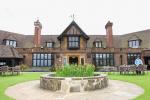 Thu 21st March 2019 at 19.30 - 21.30 Weekly Meeting Evening - Guest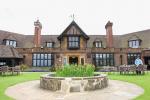 Thu 28th March 2019 at 12.30 - 14.00 Weekly Meeting Lunch - Community Service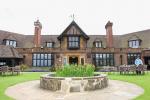 Thu 4th April 2019 at 12.30 - 14.00 Weekly Meeting Lunch - Youth Service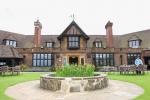 Sat 6th April 2019 at 09.15 - 13.00 District Council at Reigate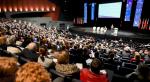 At Reigate Baptist Church
Thu 11th April 2019 at 12.30 - 14.00 Weekly Meeting Lunch - Foundation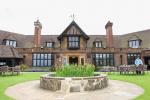 Thu 18th April 2019 at 12.30 - 14.00 Weekly Meeting Lunch - Fellowship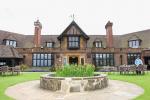 Thu 25th April 2019 at 12.30 - 14.00 Weekly Meeting Lunch - Membership/Publicity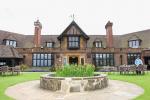 Thu 2nd May 2019 at 12.30 - 14.00 Weekly Meeting Lunch - Annual General Meeting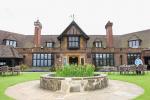 Thu 9th May 2019 at 12.30 - 14.00 Weekly Meeting Lunch - International Service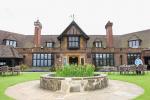 Thu 16th May 2019 at 19.30 - 21.30 Weekly Meeting Evening - Foundation
Thu 23rd May 2019 at 12.30 - 14.00 Weekly Meeting Lunch - Community Service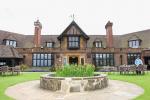 Thu 30th May 2019 at 19.30 - 21.30 Weekly Meeting evening - Club Assembly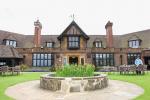 Thu 6th June 2019 at 12.30 - 14.00 Weekly Meeting Lunch - Youth Service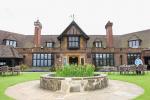 Thu 13th June 2019 at 12.30 - 14.00 Weekly Meeting Lunch - Past Presidents Lunch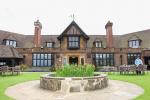 Thu 20th June 2019 at 12.30 - 14.00 Weekly Meeting Lunch - Cheques Presentation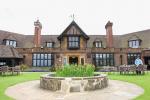 Thu 27th June 2019 at 19.30 - 21.30 Weekly Meeting Lunch - Presidents Induction
Thu 11th July 2019 at 18.30 - 22.00 District Council at Reigate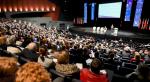 At Reigate Baptist Church