Future meetings and events
Tue 27th March 2018 at 19.30 - 22.00 An evening with our DG

Tue 3rd April 2018 at 19.30 - 21.30 BANK HOLIDAY - NO MEETING
Tue 10th April 2018 at 19.30 - 22.00 GUEST EVENING Lambing Evening at Barrack Farm

Neil Connisbee will once again open up Barrack Farm to share with us the work involved at this time of the year
Sat 14th April 2018 at 12.00 - Sun 15th April 2018 - 17.00 Halfway Meeting with the RC of Capelle a/d IJssel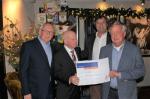 Based in Blackheath we will visit the Royal Observatory in Blackheath and the Chatham Royal Dockyard.
Tue 17th April 2018 at 19.30 - 22.00 Joint Council & Business Evening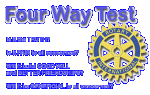 This will be a Joint Meeting to review where we are and outline our prioririties moving forward
Tue 24th April 2018 at 20.00 - 22.00 GUEST NIGHT - How a tramride sparked a Novel

The tale of Jonathan, Luke, Guy and Fiona who are in Prague filming the Autumn Jazz Festival. When Fiona witnesses a man suspiciously filming a tram, she and the crew begin to uncover a Jihadist plot to bomb a symbol of the Czech State.
Tue 1st May 2018 at 20.00 - 22.00 Living with the Amish Community

A talk by Fran Hendrick
Tue 8th May 2018 at 20.00 - 22.00 NO MEETING - BANK HOLIDAY
Tue 15th May 2018 at 20.00 - 22.00 AGM
A meeting for Members only
Tue 22nd May 2018 at 20.00 - 22.00 GUEST EVENING - Open Wide a Talk by Dr Walter Happy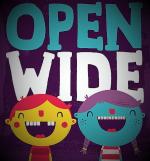 Walter Happy has been a Dentist all his life both in the Military and the NHS. He is a Fellowship Member of the British Institute of Dental and Surgical Technologists and plans to share some of the anecdotes of his career to date
Tue 29th May 2018 at 20.00 - 22.00 NO MEETING BANK HOLIDAY
Tue 5th June 2018 at 20.00 - 22.00 GUEST NIGHT - Pirate Golf at Hoebridge Golf Club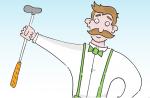 A chance to test your skills against Mr Mulligan
Tue 12th June 2018 at 19.30 - Tue 27th March 2018 - 21.30 Car Evolution - A talk by Rtn Don Franklin

Don Frankin with pictures by Malcolm Pritchett will take us through his lifelong motoring experiences - which knowing Don should prove very entertaining.
Sun 24th June 2018 at 12.00 - 17.30 Club BBQ at Downsway

Our Annual Club BBQ courtesy of Rtn Malcom Hinkly with food prepared by Rtn Neil Conisbee
Tue 26th June 2018 at 19.30 - 20.30 GUEST EVENING - Flying for Life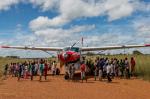 A talk by David Greenwood of the work undertaken by MAF working with Rotary. MAF fly medical, relief and life-transforming help to vulnerable people in hard-to-reach places, with one plane every four minutes either taking off or landing around the world.
Sat 21st July 2018 at 13.30 - 17.30 Ripley Event 2018

Once again we are again pleased to be supporting this Event which has been held on Ripley Green since the Middle Ages