Exploratory Exchange Trip to Madeira - Mon Feb 23rd 2009
3 Members of the club including the President took a trip to Madeira to meet the Rotary Club of Machico Santa Cruz with a view to an exchange
The picture above shows our President Geoff with his wife Lynn with the President Lourenšo of the Rotary Club of Machico Santa Cruz and the British Consul Joy Menezes at a formal dinner held at Quinta Splendida in Canišo. What a splendid occasion it was too.
The Picture below shows a visit to an orphanage supported by Machico/SantaCruz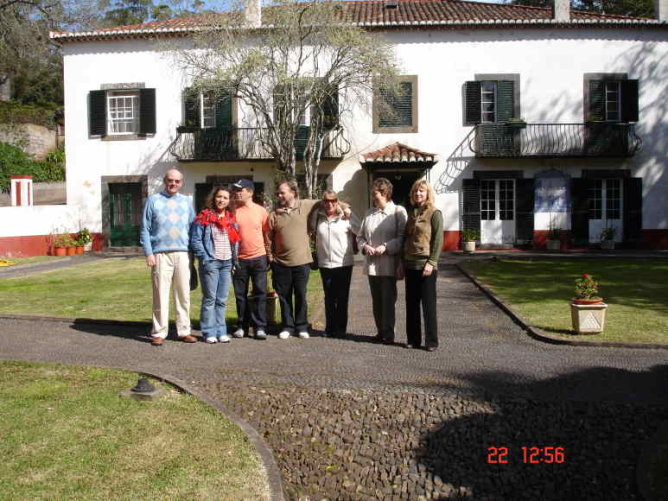 The Picture Below shows Rotarian Ron Whittaker at the very top of Madeira Pico do Arreiro with President Lourenšo Basilio.