WELCOME
.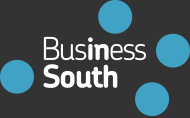 Business South Champion http://www.businesssolent.com/site/south/business-south
Members of our Rotary number just under forty business and professional people who enjoy meeting each other regularly, discussing current and local issues, and doing work of service to the community.
As we approach our 100th anniversary in 2016 our Rotary club members include many now retired from active business, and we particularly welcome the next generation of business professionals from Portsmouth and the surrounding area who wish to contribute to the global fellowship of Rotarians.