ANNUAL CHARITY GOLF DAY
Fri 11th May 2018
Lanhydrock Hotel & Golf Club - Friday 11th May 2018 - Supporting MNDA Cornwall. Press Report....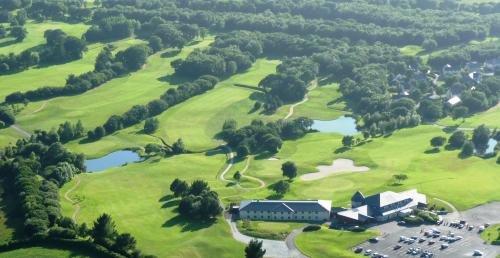 Press Report -

A lot of money was raised for MNDA - £8000.00 +. Cheque presented to Derek Williamson of MNDA by Vice President of Bodmin Rotary David Jenkins.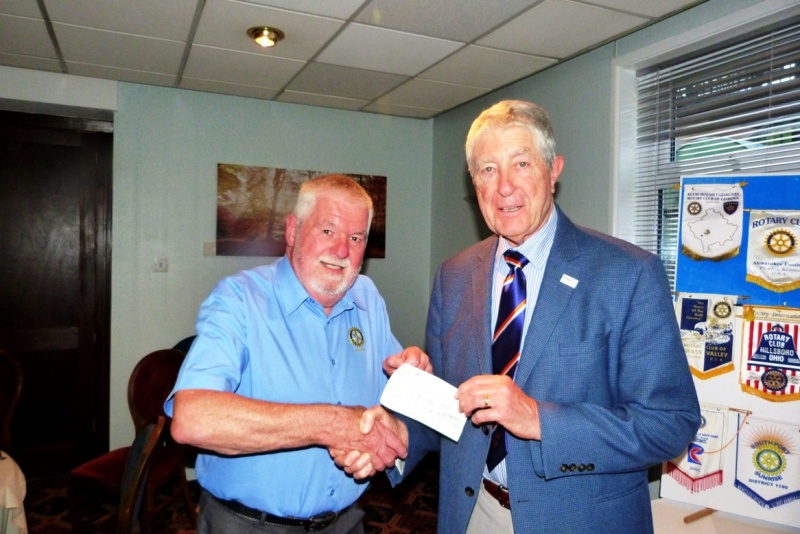 <>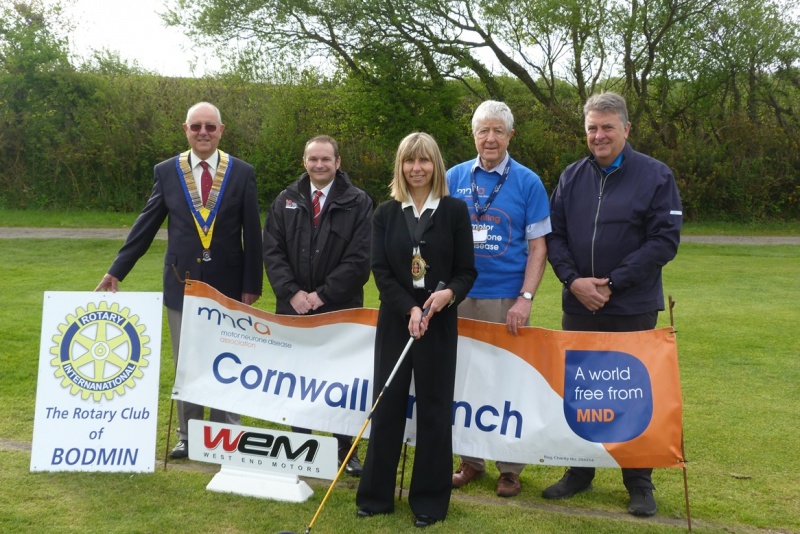 Short Report for11th May 2018

Left to Right....Rtn. Colin Marshall (Bodmin Rotary President), Andy Coppit (WEM Sponsor), Cllr. Sara Kinsman (Mayor of Bodmin), Derek Williamson ( MNDA President), Graham Bond (Lanhydrock Hotel & Golf Club)
An excellent golfing day with 164 golfers taking part. No 'holes in one' so no golfer won the 15th hole in one prize. A lot of money was raised for MNDA - estimated at £6000.00 +. Cheque will be presented at some future date to Derek Williamson of MNDA.

About....

This Golfing Extravaganza is organised jointly by Bodmin Rotary Club and the Motor Neurons Disease Association (MNDA) to help sufferers in the Cornwall Branch Area. Main sponsors of this event are West End Motors (WEM), Barclays Bank and Mid Cornwall Brokers (MCB) together with many other local businesses and supporters.
Places are available for 180 golfers to take part in teams of four, competing for an extensive list of over £3000 of prizes.
Holes in One prizes include a new Car, Sunshine Holiday, Golfing Weekend and Golf Clubs.
The event started 15 years ago as a modest Rotary Charity Day, but for the past 10 years has supported MNDA. Together with the tremendous enthusiasm and work by Derek Williamson of the MNDA Cornwall Branch the popularity of the event keeps growing.
Celebrating 10 years of working together Bodmin Rotary
Club and the Cornwall Branch of MNDA again present a

classic day of golf.
~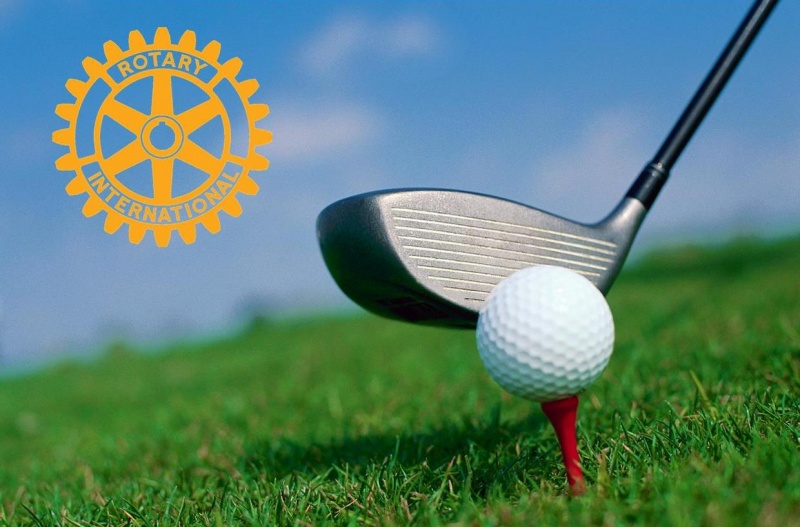 Four separate Holes in One prizes including a new....

Vauxhall Car – Sponsored by WEM Bodmin
£3,000 of individual prizes.
180 golfers taking part.
.
<>
< A fantastic day of golf >
<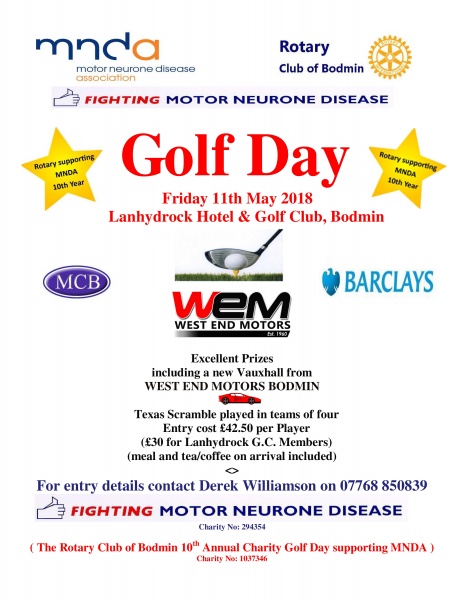 <

Print....
Application Form - Golf_Day_2018_Application_Form_mark3.doc

Sponsorship Form - Golf_Sponsorship_form_-2018_16-34-12.doc

Poster - 2018GolfDay_PosterPB3.pdf

or ring direct to Derek Williamson 07768 850839.
<