The Christmas Sleigh - 2015
Fri 4th December 2015 at 18.00 - Wed 23rd December 2015 - 16.00
Santa has been out and about around Durham ...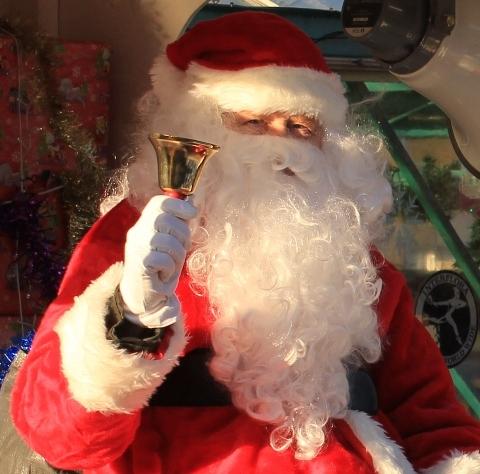 Santa, with his sleigh, was in the locations below during December.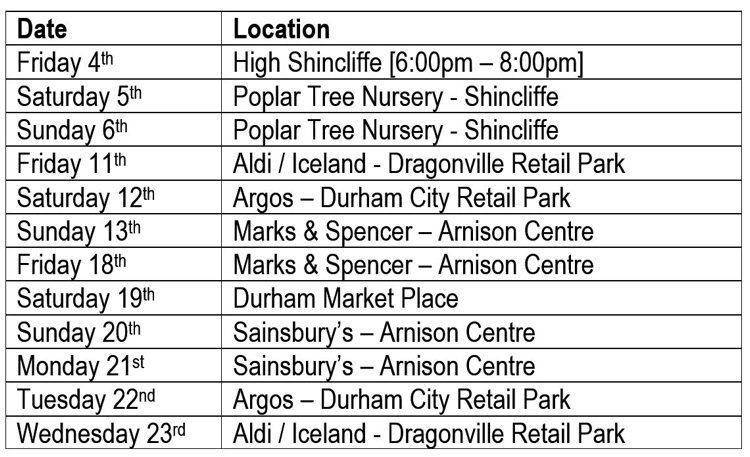 Our sincere thanks go to Fred Henderson Ltd for providing the tow vehicle for the sleigh
- in the absence of the reindeer!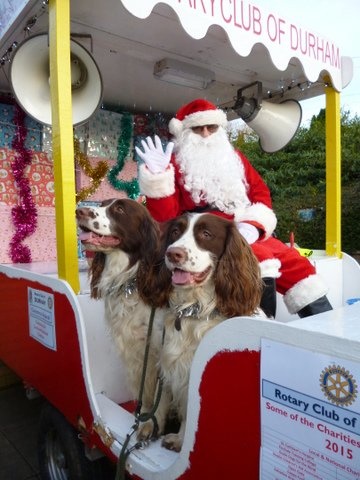 President Fari's dogs Bud and Harvey joined Santa for a time!

We are especially grateful to Framwellgate School for a significant donation to our Christmas Appeal - see the story in the December 10th Meeting Report.

And thanks to the generosity of the people of Durham, we've raised over £5,000 for our charity funds. This must be something of a record!