A Walk to End Polio
Fri 21st October 2016 at 08.00 - 18.00
David did it again!
David Yates, Past President of the Rotary Club of Durham, walked, jogged and ran round the track at Maiden Castle, Durham (the University's sports ground), to raise funds to fight this crippling disease. A number of fellow Rotarians and members if Inner Wheel joined David for a lap or an hour or just a few minutes.

A message from David after the event:-
Having just recovered from the walk, completing 120 laps of the track at Maiden Castle (a total distance of 30 miles in the 10 hours) I would like to take this opportunity to thank everyone of you who made it possible to raise a fantastic total to date of £900. Add gift aid to this of about £100 and the Bill & Melinda Gates Foundation promise to add £2 for every £1 raised and this equates to £3000 or £100/mile! To put this in clearer terms, this money will result in 15,000 children being immunised against this crippling and potentially fatal infectious disease. To everyone who sponsored me can I say on behalf of those 15,000 children a massive thank you!Next World Polio Day walk will be in October 2017 I will be there and hope you will be too.David.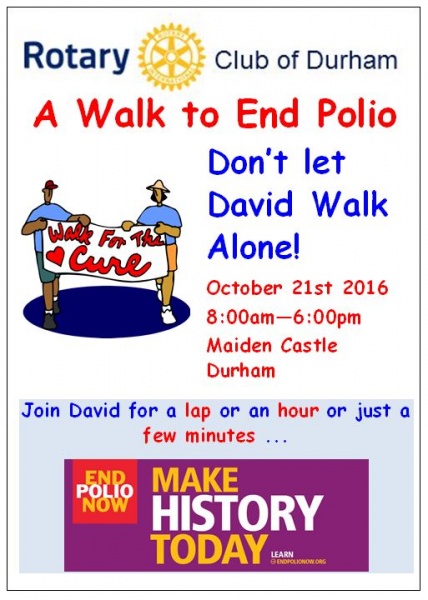 The Graham Sports Centre at Maiden Castle is part of Durham University (Team Durham) and we are very grateful to the University for providing access to these great facilities.
Use Post Code DH1 3SE in Google Maps or your sat. nav. to find this location.
To learn more about the End Polio Now campaign, click on the image below to download a four page pamphlet.
Enjoy the slide-show at the top of this page - meanwhile here's the start:-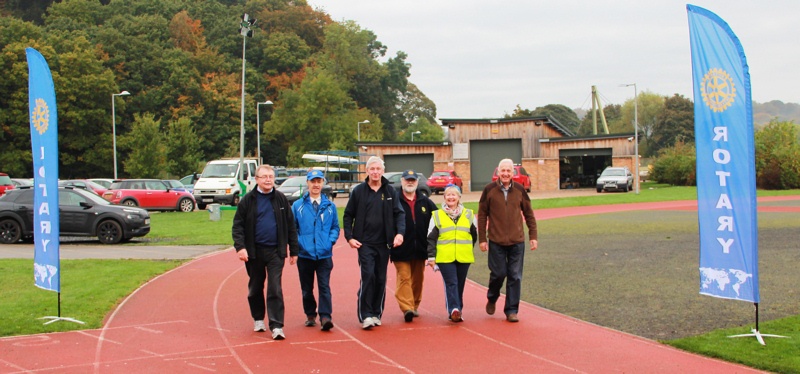 ... and, ten hours later, the end:-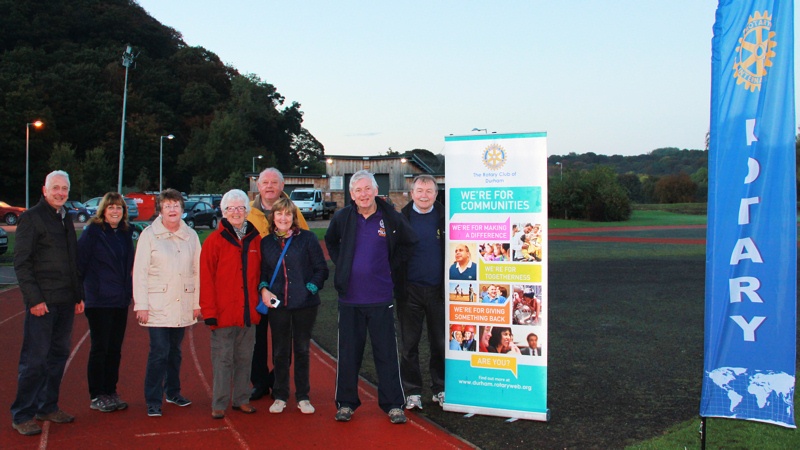 Well done David!