District 1010 Conference Aviemore
Fri 30th October 2015 at 11.00 - Sun 1st November 2015 - 15.00
Its not just about the speakers. RCAD members like fun!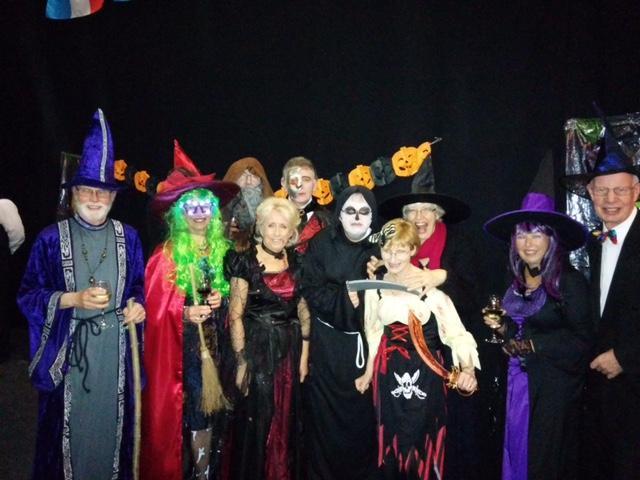 Five RCAD members, with their partners, attended the District Conference and enjoyed a super weekend of fun and fellowship, meeting 'old' friends again, whilst making new ones along the way.
We heard some excellent, diverse and inspirational presentations, and especially enjoyed listening to the enthusiastic representatives from Rotakids, Interact and Roteract clubs. These young people are the future of Rotary.
We also really enjoyed the social parts of the Conference and the picture shows us getting into the 'spirit' of the Halloween dinner dance, which was held on the Saturday evening.