Charity Golf Day - Friday 17th August 2018
Fri 17th August 2018 at 12.00 - 17.00
Our annual Charity Golf Day is our biggest fundraising event of the year. This year the main beneficiaries of the event are the Citizens' Advice Bureau (Callander) and Start Up Stirling.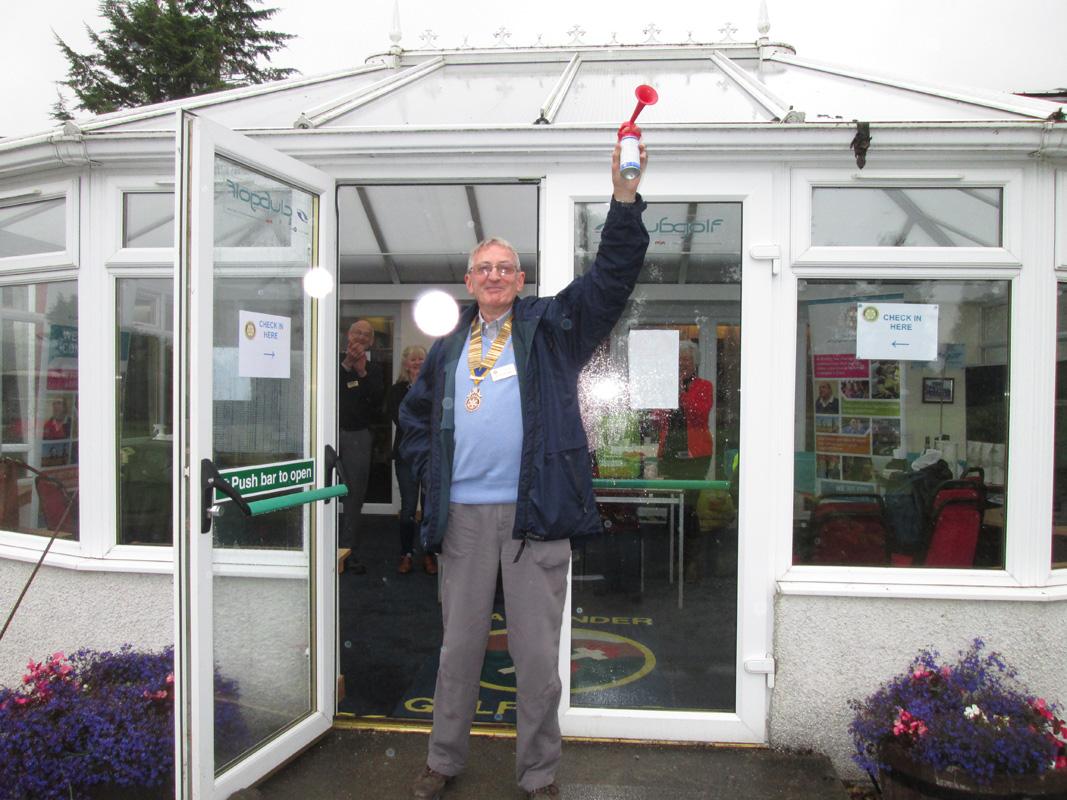 This year the weather was unkind to us ..... it rained all day, sometimes very heavily. Nevertheless 14 teams of four braved the elements and had a wonderful day's golf as well as the opportunity to brag about their best shots (whilst ignoring their not so good) over a late lunch in the clubhouse. Despite the weather, all of our participants claimed to have 'thoroughly enjoyed themselves'.
Thaks to the generosity of the golfers and local individuals and business, the event raised a net sum of just over £2,500, up significantly on the amount raised last year. A list of sponsors and teams are shown at the end of this article and we'd like to thank all of them for supporting this year's event.
We'd also like to thank Deanston Distillery for the their contribution of six bottles of their finest malt for prizes
This year's prize winners were .......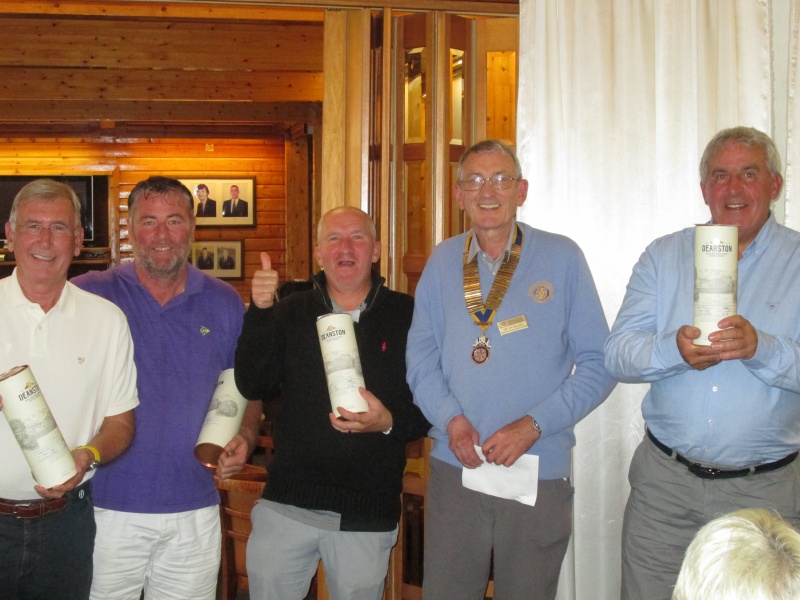 Winning Team - G T Roofing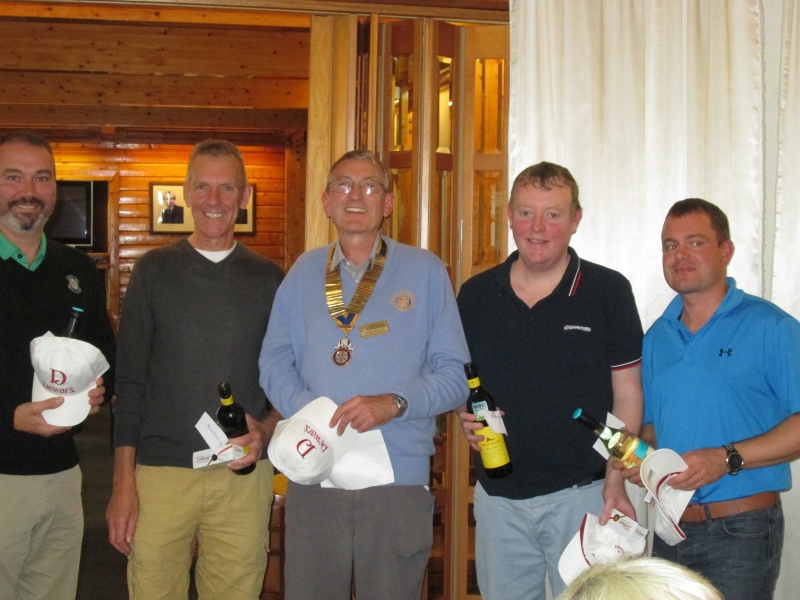 Runners Up - Pheasant Pluckers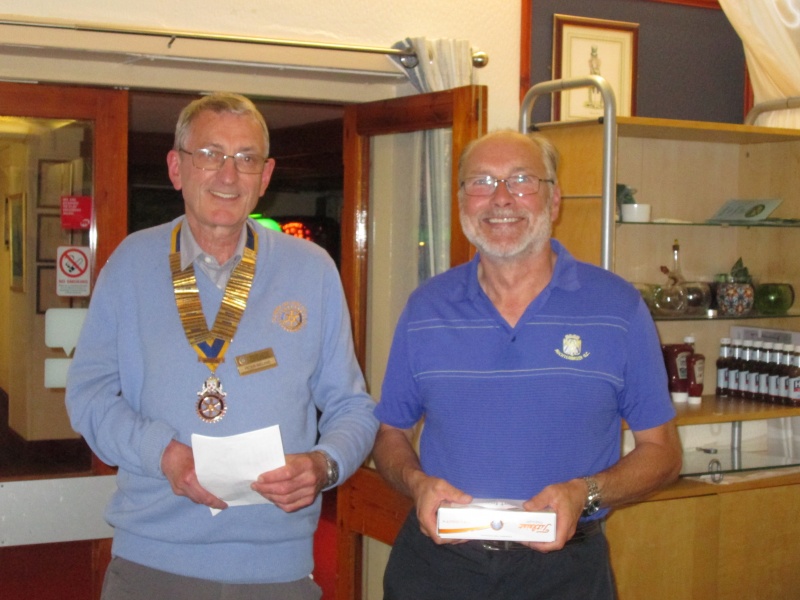 Longest Drive at the 17th (Men's) -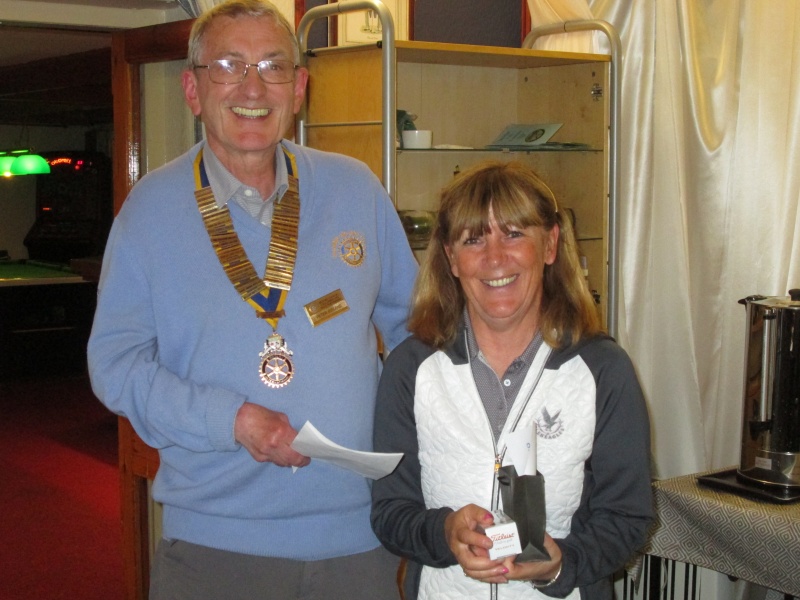 Longest Drive at the 12th (Ladies -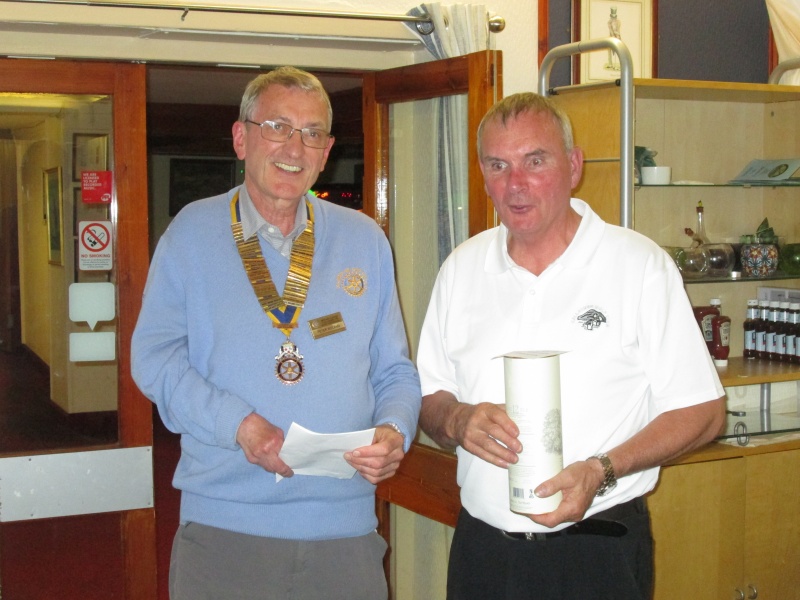 Nearest the Pin at the 11th -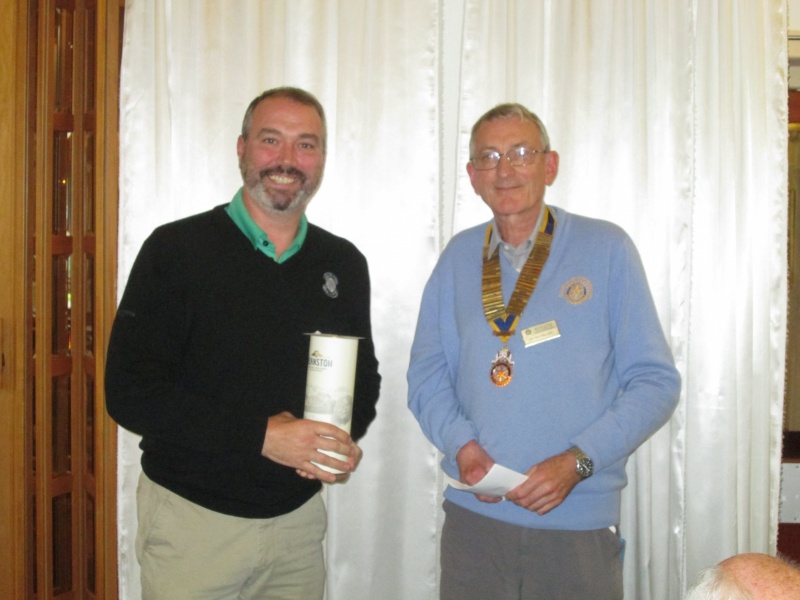 Nearest the Pin at the 15th -
Teams Taking Part
Alex Farquaharson
Auchterarder Rotary
Brig Environmental
C R Watson
Callander Golf Club Ladies (2 teams)
French Duncan
G T Roofing
Lucky Beggars (J Hughes)
Pheasant Pluckers (Johnny Gold)
S S Walter Scott
Ume Himanit (David Smith)
W D Harley Ltd
Waverley Hotel/Spirit of Callander (Gordon Halliday)
Sponsors
Andrew Baird Optometrist
Campbell's Shortbread
C C W
Chinese Village Restaurant
Deli Ecosse
Dreadnought Garage
Feeds and Stoves
Leny Medical Practice (Drs Mathewson and Gibson)
Teith Practice (Drs Strang and Scott)
Tigh Mhor
W D Harley Ltd
Waverley Hotel/Spirit of Callander
Wheels
Woodside Pharmacy (Doune)