£11,000 raised at our 1920's Themed Charity Gala Dinner !!!
Sat 12th May 2018 at 19.00 - Sun 13th May 2018 - 01.00
Last Saturday our Roaring 20's Gala Dinner was held at the Select Security Stadium, Widnes in aid of Halton Haven Hospice, The Wonky Garden Project and Widnes Primary Schools' Sports Association and we raised an amazing £11,000 !!!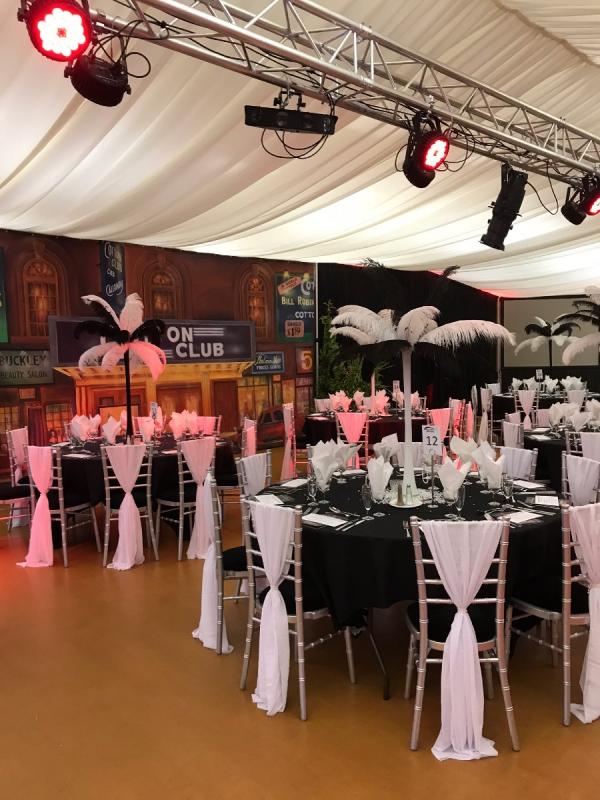 A massive THANK YOU to everyone who attended our Gala Dinner last Saturday

£11,000 - WOW - in aid of
Halton Haven Hospice
The Wonky Garden Community Project
Widnes Primary Schools' Sports Association
THANK YOU to all the businesses who supported us along the way:-
Barclays Bank, Bibby Financial Services, Cronton Garden Centre,
Abbeyfield Widnes Society, Pandora Widnes,
Darren Tyrer Hairdressing, Neil & Barker, John Geddes Cycles,
North West Contracts Widnes, WNJ Chartered Accountants,
Bold Street Garage, Radium Security Systems Ltd,
Clarity & Success, John Turner Construction, Abbi Signs & Designs,
The Tavern, Widnes, JET Engineering, Custom uPVC, Morbaine
THANK YOU SO MUCH to all those who provided raffle and auctions items:-
Widnes & Runcorn Cancer Support
Widnes Golf Club
John Geddes Cycles
Radium Security Systems
City Plumbing Widnes
Beauty at Helen French
Widnes Electrical Supplies
Howdens Widnes
Tesco Widnes
Asda Widnes
The Wonky Garden
None of this would have been possible without you!
FURTHER PHOTOS TO FOLLOW SOON !!