Buckingham Rotary Club's Fourth Classic Car Meet
Sat 1st July 2017 at 13.00 - 17.00
Buckingham Rotary Club is organising this event to raise funds for local and international charities. The local charities include; Buckingham & Winslow Young Carers, Buckingham Youth Club and the Citizens' Advice Bureau.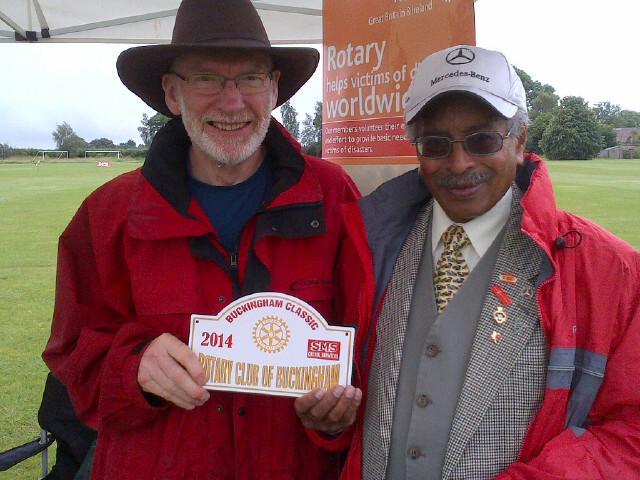 The event is a social gathering for motoring enthusiasts displaying vehicles (cars and motor bikes) over 20 year's old and interesting younger vehicles. Rally Plaques will be presented to all entrants who register before 12th June. The Car Meet is held in conjunction with the Gawcott Village Family Fun Day and Beer Festival at The Richard Roper Playing Field, Lenborough Road, Gawcott, MK18 4JG.
The field will be open from 13.00 for the arrival of vehicles; the event starts at 14.00.
For everyone's entertainment there will be; a daytime pig roast, cream teas and evening BBQ; live music involving a folk group and 3 local groups; children's entertainment and games.
Contact with the Event Secretary and ENTRY FORMS can be downloaded via the identified link on our website; www.buckinghamrotary.co.uk. Entry Forms should be returned with a minimum entry fee of £8.00 to help raise funds for Buckingham Rotary's local and international charities. Entrants wanting to park with friends should note accordingly on their entry form and we will do our best to accommodate you. If you have to use a substitute vehicle please advise the Event Secretary at least 5 days before the event.
In the unlikely event of cancellation of the event your ticket donation is not refundable.
Dave Barnes
barnesdp@hotmail.com
Date; 23 May 2017