Guest Evening
Mon 15th February 2016 at 18.10 - 20.15
Speaker: Stuart Eves , satellite scientist, British Aerospace; "The Future is Out of this World"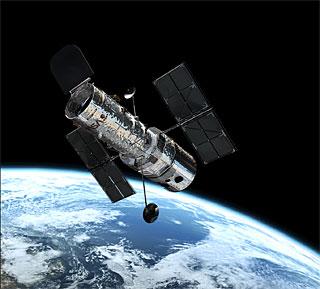 About our speaker, Stuart Eves:
Stuart accumulated nearly 30 years' experience of military satellite system design, (including 16 years with the MOD and 10 years with Surrey Satellite Technology Limited), before joining Airbus Defence and Space in 2014. His career has included work on satellite surveillance, communications, and science missions, including Skynet 4, TopSat, NovaSAR, TDS-1, and CHEOPS.
Stuart is currently Lead Mission Concepts Engineer, (or, "an ideas guy"), at Airbus Defence and Space. He also chairs the UKspace Security and Defence Committee.
Stuart has been a Fellow of the Royal Astronomical Society for 25 years and also "moonlights", (a good word in this context), as a GSCE Astronomy teacher for two schools in Newbury.