Street Collection for BLESMA
Sat 6th December 2014
President Geoff Kidd says he is particularly pleased to be making this collection in his year as one of his own chosen Charities.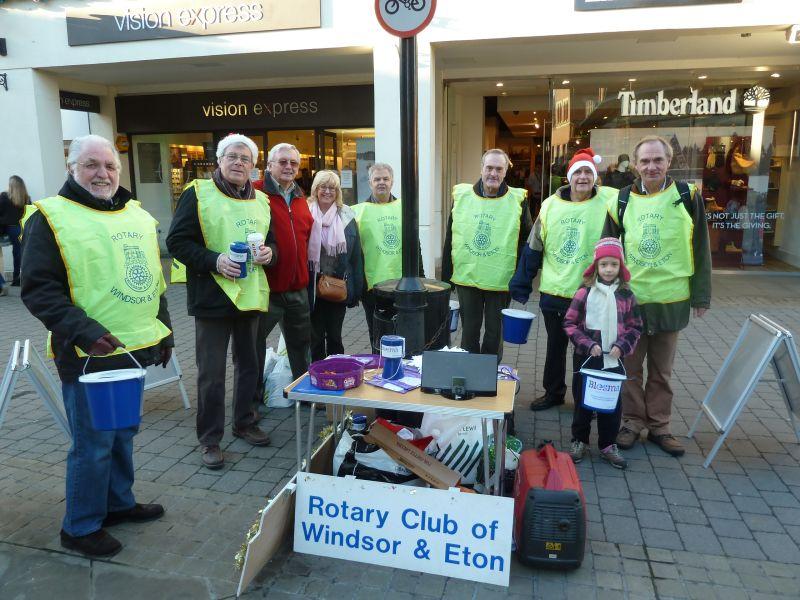 A collection took place at the Reindeer parade by the Rotary Clubs of Windsor for Blesma. 700 was raised on the day.
Blesma is for life and understands limb loss.
Blesma, The Limbless Veterans is a national charity that directly supports all of our Service men and women who have lost limbs and the use of limbs or the loss of eyesight in the honorable service of our country. We understand the needs of a military amputee like no other national charity in the United Kingdom.

Formerly known as The British Limbless Ex-Service Mens Association, we have existed in one guise or another since the First World War and have continued to support veterans since then.

Blesma exists to empower and promote the welfare and wellbeing of all serving and ex-service men and women who may have rehabilitative needs post limb loss. We are also committed to supporting surviving partners and dependents of deceased military personnel.