Community and Environmental Projects
Projects that benefit the local Community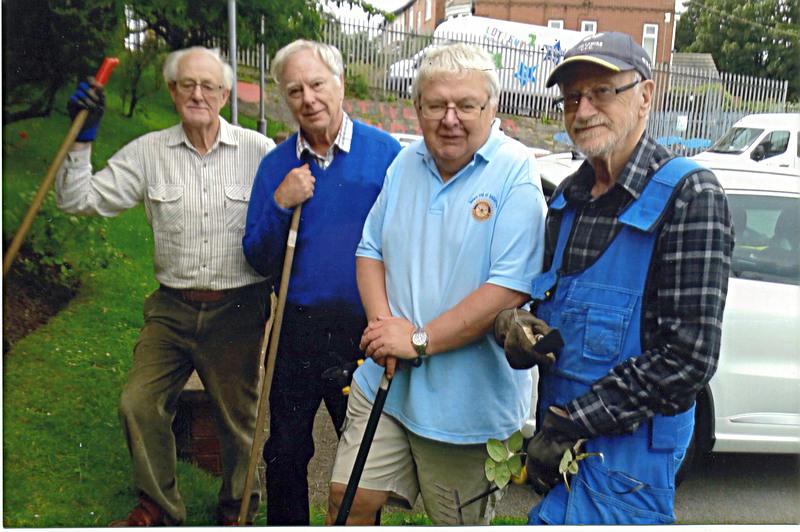 Community Projects:
Collections of items for charity. See separate section.
Rotarians go to Rotherham Hospital to persuade members of the public to have their blood pressure checked. The last event in November saw around 100 people have this done. It is run in conjuction with the Stroke Association. Project Leader is Liz Harris .
CHRISTMAS COLLECTION
Our main collection for 2017 will again be at the Kiveton Park Co-op Food Store, and is in aid of our Memory Café at the nearby Village Hall. Last year, thanks to the generosity of the local people, and the Co-op, our volunteers raised over £1000 over two days after gift aid was added ensuring the funding of the café for its second year. Roger is expected to bring his street organ again adding to the interest.
We shall also have a one day collection on Christmas Eve at Rotherham Tesco in aid of Club Charities.
The Club volunteers to run one of the bars in the Real Ale and Music Festival at Magna. The event is much enjoyed by those participating though can be hard work. We are glad that this event has been resurrected, and hope it raises a large sum for the local community as well as helping to keep the town's main attraction going. Project Leader: Liz Harris.
This activity is one which has been run year after year. Our volunteers maintain the Hospice front gardens, a very worthwhile activity and much appreciated by the Hospice management.
REPoD
Rotarians Easing Problems of Dementia. Originally our aim was to bring Admiral Nurses to Rotherham. We have now set up a Memory Café in the south of the borough. See separate section under Our Activities for full details.
SPORTING EVENT
For 35 years the club organised the Rotary Rotherham Roundwalk, see separate section, The walk is no longer run as a fund raising event because of the small proceeds for the effort involved. However, the Ramblers Metro Group sometimes include the walk in their programme.
The committee is investigating alternative sporting events such as a 10K Run, Triathlon or even a Cricket Match, though the way forward may be to help at other charity events in the area.