Rotary Club of Plympton

Awards
Over the past few years, our club has been recognised in many ways. Here are some of the awards we have picked up.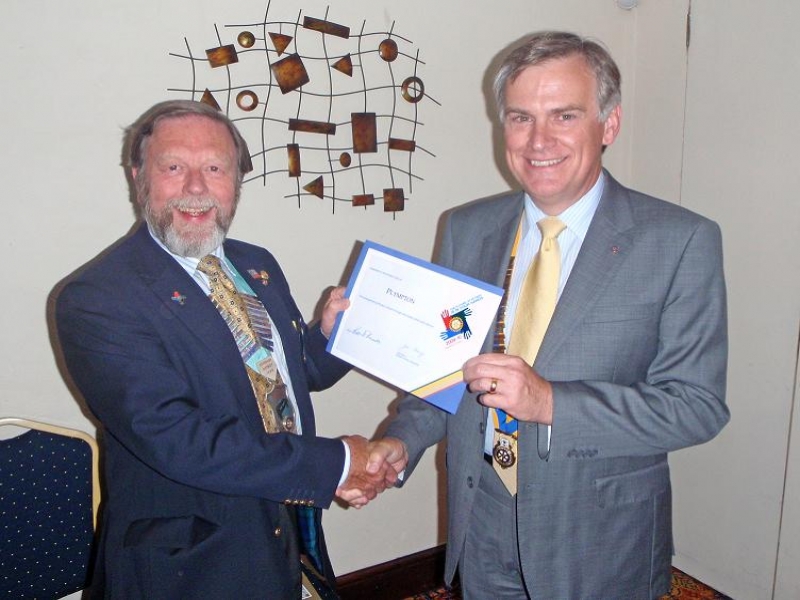 2010 Presidential Citation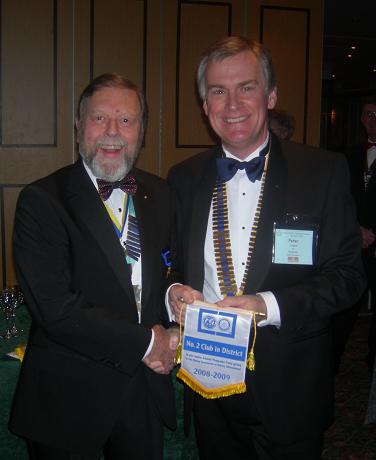 At the 2010 District Conference we were recognised as being the second highest per-capita donators to the Rotary Foundation in the 2008-09 year.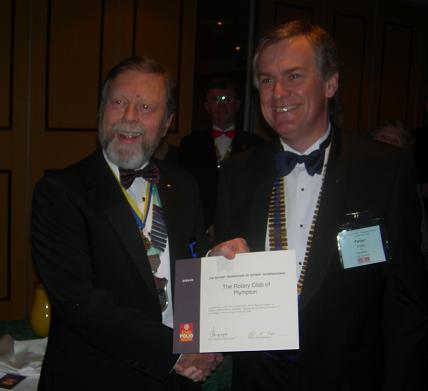 At the same time we were recognised for our contributions in meeting our yearly target for the Bill & Melinda Gates "End Polio Now" challenge.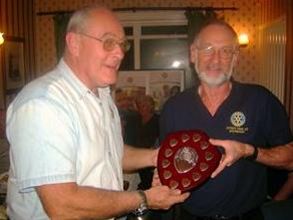 In November 2009 the Plympton Rotary Club won the inaugural "Plymouth Rotary Clubs' Pub Games Challenge" at the Blue Peter Pub.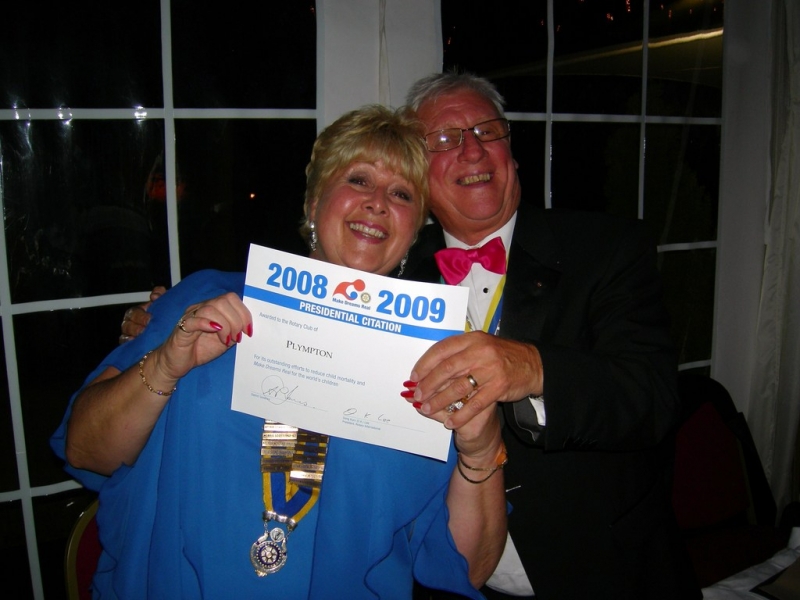 At President Clare's "President's Night", District Governor Alan Jones presented the club with a certificate to show that we had achieved the RI President's "Presidential Citation" award - presented to clubs who have met certain challenges laid down by the Rotary International President.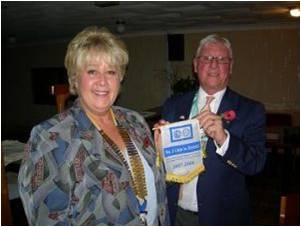 2008-09 District Governor Alan Jones is shown presenting President Clare Thomas with a banner to show that we had the highest per-capita giving to the Rotary Foundation in 2007-08.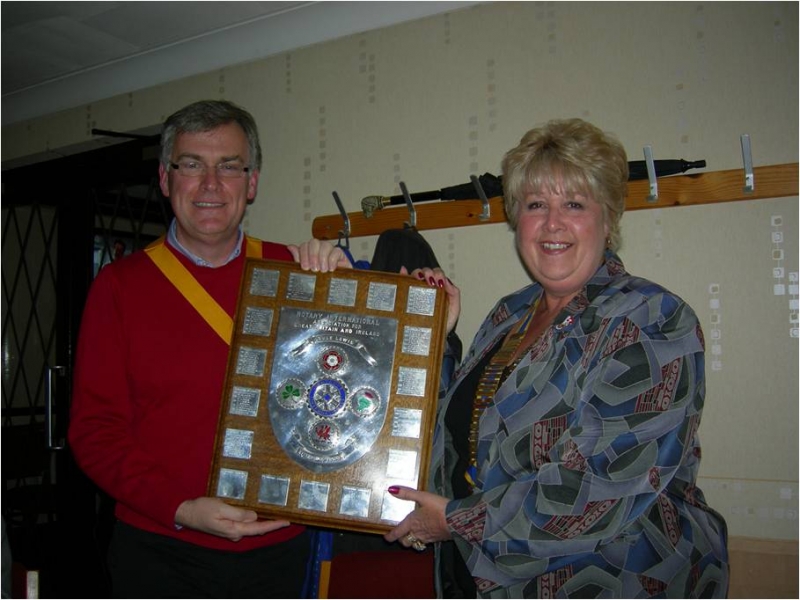 The RIBI confrence is always well supported by our club and we came away from the 2009 RIBI conference in Edinburgh with the Attendance Award.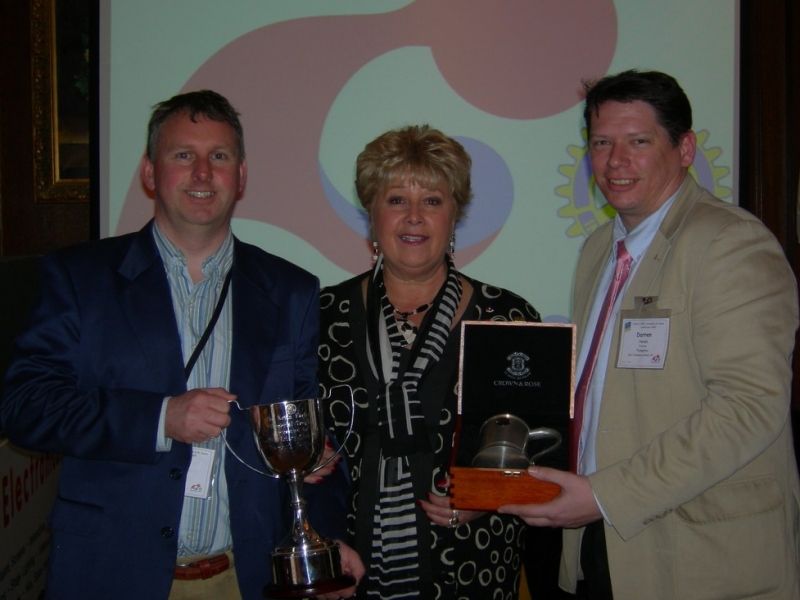 The 2009 District Conference saw us pick up not 1 but 2 awards. The inaugural "Kevin Farleigh" trophy in recognition of our per-capita Foundation giving in 2007-08 and the award for the best "club newsletter" in the district 2008-09.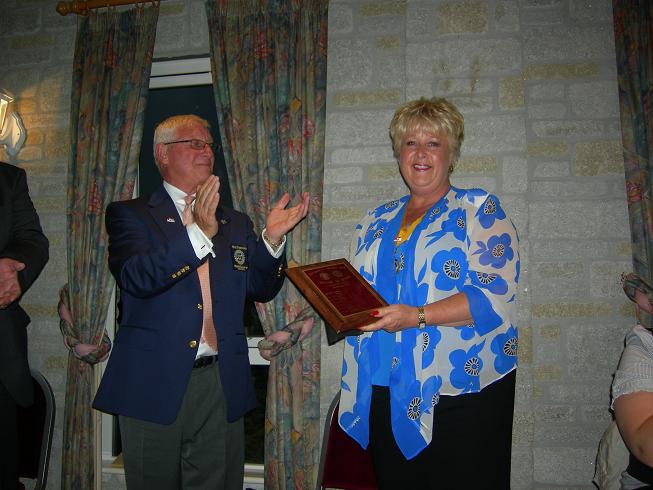 At the 2009 handover at St Mellion, we were presented with the Rotaract "Rotary-in-Action" award for our work in forming the Plympton Rotaract Club.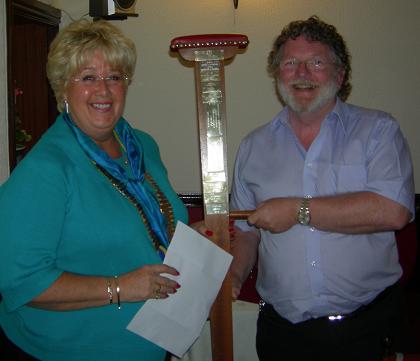 Every year we take part in a croquet match with the South Hams area Rotary clubs. This year (2008) we came away with the trophy - and the honour of organining the 2009 event.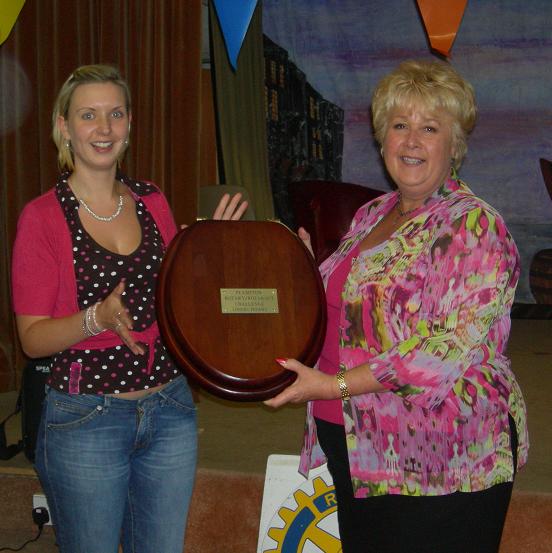 The first social event of President Clare's year saw us lose to the Rotaract club (due in part to some dubious scoring) and therefore coming away with the Rotary/Rotaract Challenge trophy which the Rotaractors had "won" at a previous skittles match.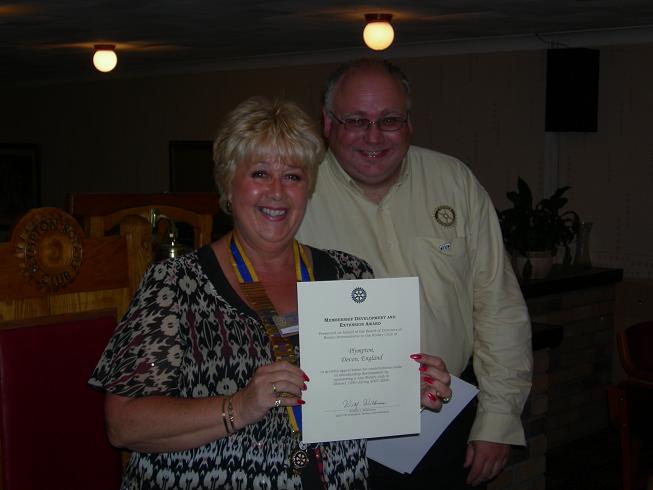 Immediate Past District Governor Kevin Farleigh is shown here presenting 2008/09 President Clare Thomas with a certificate from Rotary International recognising our membership extension efforts in 2007/08.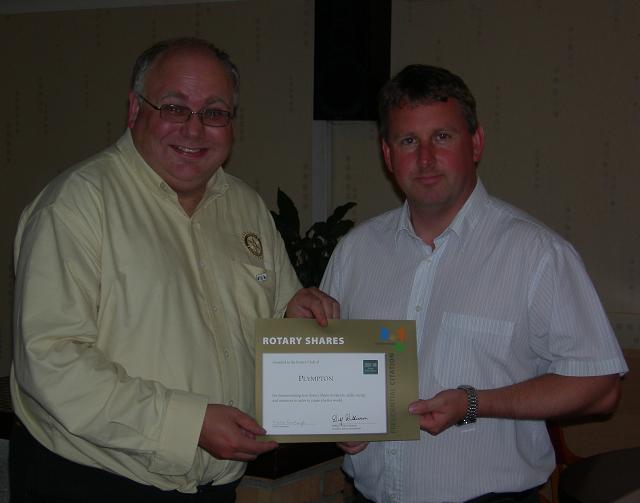 2007/08 District Governor is shown here presenting 2007/08 club president Graham Robinson with the RI Presidents' "Presidential Citation" award for 2007/08.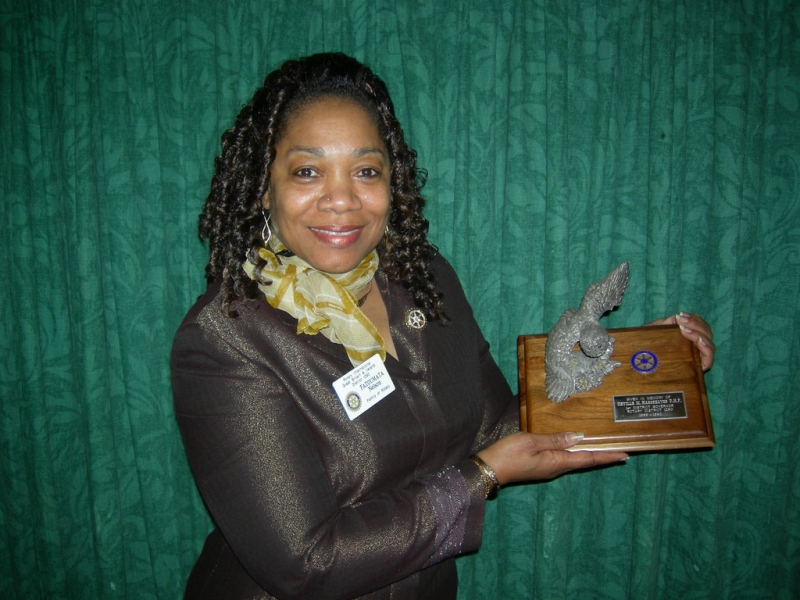 At the 2008 District Conference, Fatoumata Nelson was awarded the District Youth Activities award for her work with young people in the district.