Rotary Club of Plympton

Home | Speakers | Speakers 2009-10 (part 1)
28th January - Seismic Faults & Sacred Sanctuaries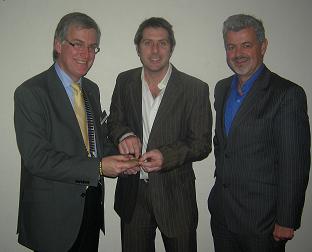 Seismic Faults & Sacred Sanctuaries, this was the title of Professor Iain Stewart's speech when the University of Plymouth lecturer spoke to the Rotary Club of Plympton recently. Professor Stewart, better known for his television programmes – such as "How Earth Made Us", currently being shown on the BBC, spoke about how many ancient temples and cities sit on fault lines and how he believes that this is not by chance but that they were strategically placed. The examples he spoke about included those found in Delphi in Greece and Hierapolis in Turkey as well as others found around the Aegean Sea. He explained how many temples are not close to fault lines but are right on top of them and provided reasons why this may be. He went on to explain how earthquake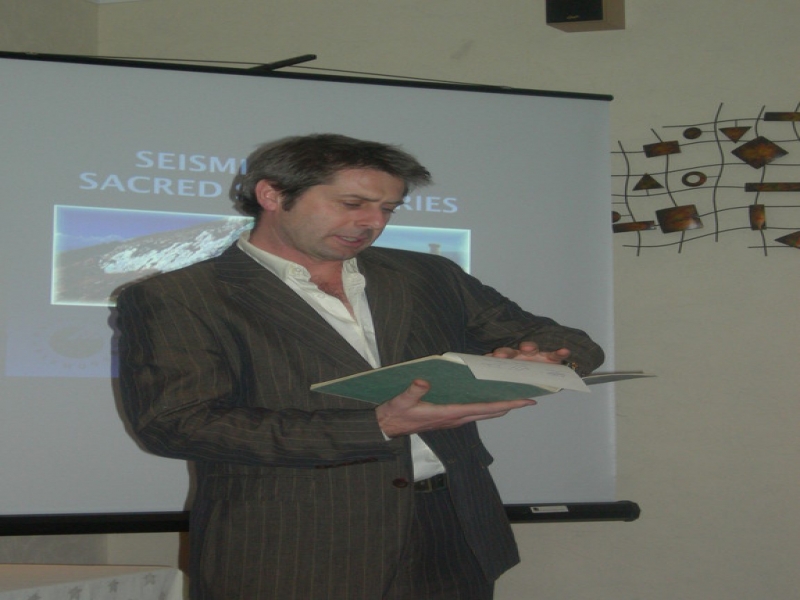 faults provide strategic value to settlements and as a result of these faults, how man has been able to use the land to our advantage. With the recent events is Haiti fresh in our minds – and close to the hearts of Rotarians through our involvement with the Rotary charity Shelterbox, Iain gave a warning that in the next couple of decades, we can expect a disaster on a much larger scale that then one we have just seen. Hundreds of cities (such as Los Angeles, Wellington and Istanbul) sit on fault lines. We shouldn't be surprised that a city such as Port au Prince in Haiti was affected in the way it was – sitting directly on a fault. Although we can't predict when it will happen, we know sooner or later that these cities will be hit. Perhaps Geologists need to shout louder about this. We have the scientific knowledge to limit the destruction caused by earthquakes but governments around the world need to do more. This was a truly fascinating talk and the Rotary Club of Plympton are honoured and grateful that Professor Stewart was able to take time out of his busy schedule to speak to us.
21st January – Focus Interview
David Mallalieu presented another of his "focus interviews" when he interviews David Sunderland. These focus interviews give the newer members a chance to learn a little bit about some of the longer standing members. We found out about David's education in Nottingham, working in his fathers cinema before starting work first for ATV and then Westwards TV and TSW. We also learnt that it is David we must thank for the great TV star of the South West - Gus Honeybun.
26th November – Chris Turney – Hobbits and Climate Change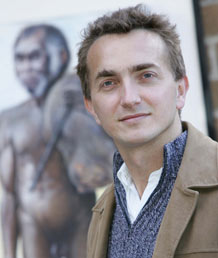 Chris Turney, Professor of Physical Geography at the University of Exeter completed the 2009 speaker programme of the Plympton Rotary Club with his recent talk on climate change in the past and how it has played a part in human evolution and migration.
In a talk in which he explained how humans have evolved, he told of the work he did with the radiocarbon dating on the 'Hobbit' fossil of Flores, Indonesia that hit the headlines worldwide in 2004 and spoke of the search for the "missing link" in human evolution. He also spoke of some of the eccentric characters who have helped in our understanding of where we come from and the problems they faced as well as some of the problems he has encountered – including an incident in taking casts of skulls through an airport check-in.
19th November – Mike Uglow - My Job Talk
The club's newest member gave his "My job" talk to the club on the 19th November to alow members to get to know him a bit better.
Mike, formally the headmaster at Hele's School in Plympton is now an education consultant and he explained about his role in heping to sort out disputes in schools.
28th October – Lee Pengelly - Portrait of Plymouth

Local photographer, Lee Pengelly has a passion for landscapes and loves to be out in the great outdoors in all weathers capturing the changing light. Using images from his latest book – Portrait of Plymouth he spoke of the techniques he uses to capture images – many of which as remarked by Terry, could be used to great effect by the City's marketing department as they show off our city in all it's glory.
22nd October – Jon Shaw – SW Transport

Jon gave a very informative talk about the problems we face down here in the South West with the transport links we have (or don't have). Sadly he could not give us much hope that things will improve too drastically although he did mention a few things that will be occurring in the next few years which may help on some roads – time will tell…
24th September – Geri Parlby – RePOD
Geri Parlby from Tavistock Rotary Club came to talk to us about RePOD on 24th September. RePOD stands for Rotarians Easing Problems of Dementia and is a joint initiative between members of various Rotary Clubs who have recognised the need for increased support in the community for families affected by dementia. There are 700,000 people living with dementia in the UK today, a number forecast to double within a generation. She spoke very highly of a memory cafι here in Plympton which many of us knew nothing about and urged us as a club to get involved with it.
17th September - Matthew Warne & Siobhan Rick – Auschwitz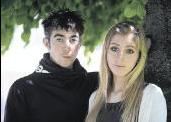 Plymstock School students Matthew Warne and Siobhan Rick shared with us their experience of visiting Auschwitz on a Government programme. Matthew said: "It is the most chilling yet extraordinary place that either of us have ever been to. Despite the horrors of the Holocaust it would appear that mankind still has a great deal to learn. As we think about the atrocities that have occurred in Rwanda, Serbia and Darfur in recent history, we realise that not everyone has learned the lessons that we have from our visit. There is still much work to be done."
27th August – Paul Widnell – The Drake Foundation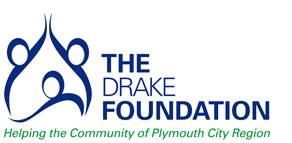 Paul Widnell spoke to the club on 27th August about the Drake Foundation – a trust that aims to build an endowment fund to provide a permanent source of support for the people of Plymouth – supporting small voluntary and community groups through grants.
20th August – Jenny Walrond – My Job Talk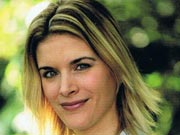 Jenny gave the second of the My Job talks this year and provided the club with an insight into the chaos and mayhem that goes on behind (and sometimes in front) of the camera in the BBC television studios.
23rd July – Deborah Vear – Plymouth Chamber Net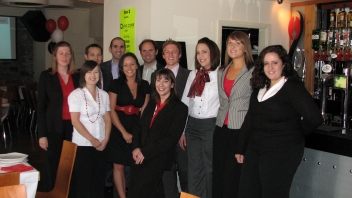 Deborah Vear from KPMG came to the club on 23rd July to tell us about an initiative that the Plymouth Chamber of Commerce are trying to get off of the ground. Using a similar model to the now defunct Junior Chamber of Commerce which several Rotarians used to belong to, Plymouth ChamberNet aims to provide a business networking circle for 18-35 year olds. Deborah came along and told the club about how they have gone about trying to attract new members in this age group.
16th July – Adrian Roberts – My Job Talk

The first speaker of the year saw Adrian give the club a glimpse (literally) into his work as an optometrist. Aided with some visual aids this proved to be an enlightening talk.