Rotary Club of Bishops Stortford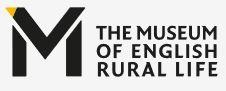 Sat Apr 2nd 2011

Uncontrolled high blood pressure, a silent killer that shows no symptoms, is the number one cause of avoidable strokes.  For every 10 people who die of strokes, four could have been saved if they had arranged regular blood pressure checks and then followed medical advice. 
Each year Rotary International in Britain and Ireland, in association with the Stroke Association, provide the public with free blood pressure tests.  On Saturday 2 April the Rotary Clubs of Bishop's Stortford and Stansted Stort Valley will be offering shoppers free blood pressure tests at the Methodist Church in South Street, Bishop's Stortford, from 10 AM as part of the annual national stroke awareness campaign.  The town mayor, Councillor Norma Symonds, will be the first to be monitored.
Rotarian John Stanley, from the Bishop's Stortford Club, said "About 120 people from the local area had their blood pressure taken last year, some 10 of whom were subsequently referred to their GP.  We hope that local residents will do likewise this year.  It will take only a few minutes but it could help to save their lives".
Last year's campaign saw many thousands of people throughout the country having their blood pressure taken on the same day.