Rotary Club of Lostwithiel

Home | 2011 Lostwithiel Carnival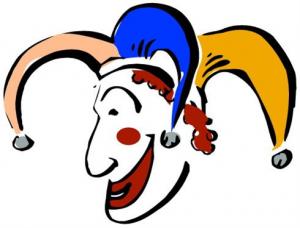 Sat Jul 9th 2011
Lostwithiel Carnival (one of Cornwall's best little carnivals) - a week of merriment and sport for the whole town to enjoy
Carnival Programme
Monday 11th July 2011 (6:00pm)

Six-a-Side Cricket Competition

The King George V Playing Field is the venue for the cricket competition with local teams invited by the organisers, Boconnoc Cricket club. The village green atmosphere is helped by the barbecue and beer tent which will be available throughout the evening.

With grateful thanks to our sponsor for the day, the Royal Talbot Hotel
Tuesday 12th July 2011 (6:00pm)

Rounders Competition

Back to King George V Playing Field again for the ever popular rounders competition, organised by our local Fire Service. The competition starts with the 12 years and under class and the open class is scheduled to start at 7.30pm. The BBQ is available throughout the evening. Entry forms will be available at Fran's Pantry and Penhaligon's, and the rules will be printed in the Carnival programme.

With grateful thanks to our sponsor for the day, Carpet Gallery
Wednesday 13th July 2011

Pram Race (6:15pm)

The Pram Races will commence with the senior class and the under 18s will start immediately after.

Both races start and finish in Parade Square and the route will remain the same as in previous years.

The Rotary Club is indebted to our Sponsor, the Country Fryer and also Graham Rule with family and friends.

All prams should have a minimum of four wheels, but any entrants having less than this will be handicapped by being placed at the back of the field at the start.

Band & Choir Concert (8:00pm)

Carnival Wednesday is music night with the ever-popular combination of the St Pinnock Band (led by Musical Director Chris Spreadbury) and the Wadebridge Male Voice Choir (led by Musical Director Paul Mitchell). Andrew Jeffery (our Carnival Chairman) will be Concert Compere for the evening.

The concert will be held in St Bartholomew's Church and entry is free. Seats cannot be booked in advance, so get there early for the best seats in the house.

The proceeds of the leaving collection will again be donated to the Friends of St Bartholomew's (FOSB).

We are very proud to announce that we have a very new sponsor for the Concert, the Lostwithiel Social Club. They will be hosting the "après concert soiree" and they hope to see you all there after the concert ends.
Thursday 14th July 2011 (5:30pm) - Street Party

With grateful thanks to our sponsor for the day, the Globe Inn
Friday 15th July (6:30pm)

Senior 5-a-Side Football

It's back to the King George V Playing Field for senior five-a-side football with local teams competing for the Phil Smith Memorial Trophy.

The competition is for males of 16 years and over, and for females where there are no age restrictions; however, female teams may only compete against other female teams. Entry forms and rules are available from Penhaligon's and completed forms must be returned there by Thursday 14th July.

With grateful thanks to our sponsor for the day, the Kings Arms Hotel

A barbecue and soft drinks will be available throughout the competition.
Saturday 16th July 2011 - Carnival Parade and Finale

With grateful thanks to our sponsors for the day, Lostwithiel Golf Club, Mole Valley Farmers, Duchy Timber, Gregory Distribution and Trewithen Restaurant
Comments, once approved, will be displayed on this page
Your email address will not be displayed on the page, but is required should you require contacting.
all fields are required