Rotary Club of Plympton

Schools for All in Africa

In the Rotary year 2008/09, Rotary International in Great Britain and Ireland (RIBI) selected Leonard Cheshire Disability as its partner charity for the year.

Over the course of the year RIBI members raised funds for an inclusive education School 4All in Africa programme in the Mukono and Pallisa districts of Uganda.
The Inclusive Education (IE) programme will target 1,000 disabled children to provide them with access to primary education.
Twenty schools will be adapted to make them physically accessible and 80 teachers will be trained in inclusive education and how to support all children from the community in the class.
Ian Thomson, 2008/09 President of RIBI, said: "Education is the right of all children and this work is vital as the United Nations estimates that over 90% of disabled children in Africa do not go to school. RIBI chose to work in partnership with Leonard Cheshire Disability on the School 4 All in Africa programme as there is a clear need.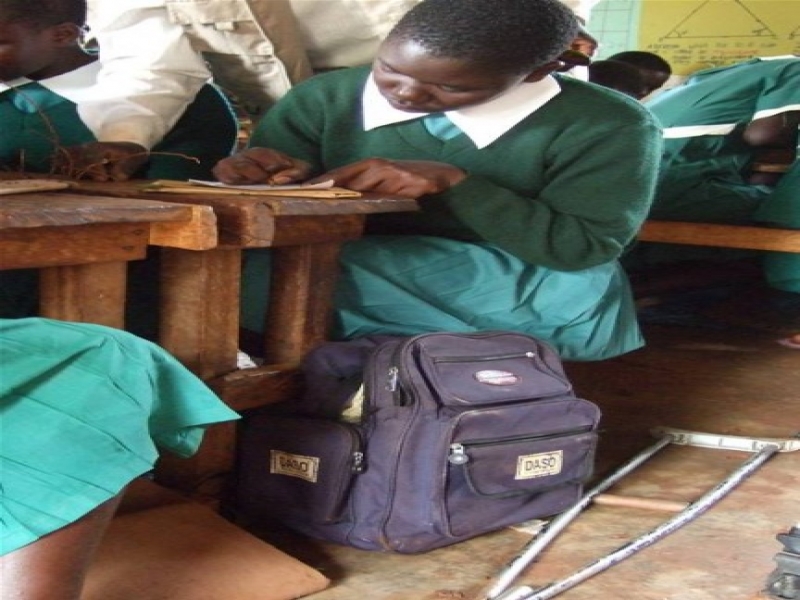 "Without access to education the children could face a bleak future as they will lack the basic skills and knowledge that are essential to gain future employment and a better quality of life. This could cause them to become trapped in a cycle of poverty. We will work with Leonard Cheshire Disability to help break that cycle of poverty.
"The School 4 All in Africa programme will help to achieve social integration as we want to influence a change in attitudes towards disabled children so that they are accepted by their community. Leonard Cheshire Disability has an impressive track record of devising and implementing IE programmes and we relish the opportunity of working in partnership with them."
Nora Smith, Head of Community Fundraising at Leonard Cheshire Disability, said: "We would like to thank Ian Thomson and the RIBI members for choosing to support Leonard Cheshire Disability and the School 4 All in Africa programme.
"Their financial support and commitment to this programme will have a lasting and positive impact on the lives of the disabled children, their families and the community.
"As we have a relationship with the Uganda Government a further aim is to leave a lasting legacy by working to influence the national curriculum to recognise the needs of disabled children."
Leonard Cheshire Disability has 60 years experience of working in developing countries and operates in 54 countries, supporting 21,000 disabled people in the UK.
Our club decided to seek to support this charity for the following 3 years.