Rotary Club of Chelmsford Phoenix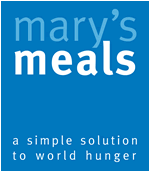 Chelmsford Phoenix is supporting Mary's Meals the money from which is currently going directly to feeding famine victims in Lodwar, Northern Kenya
Mary's Meals is an international movement to set up school feeding projects in communities where poverty and hunger prevent children from gaining an education. We provide daily meals in school for over 500,000 children in Africa, Asia, Latin America and Eastern Europe, addressing the immediate needs of hungry children by giving them a daily meal, and enabling those children to receive an education that can provide an escape from poverty for themselves and their communities.
For more information on Mary's Meals click here
Mary's Meals - The Difference A Meal Makes from Mary's Meals on Vimeo.