previous page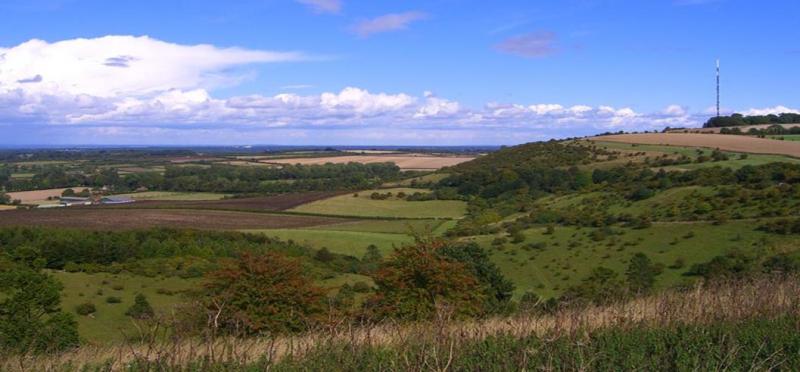 Sun May 18th 2014 at 08.30
An annual event with spectacular views where you RAISE FUNDS FOR YOUR FAVOURITE LOCAL CHARITY and Rotary charities benefit too.
A sponsored walk to raise funds for your charity.
Sunday 18th May 2014
RAISE FUNDS FOR YOUR OWN FAVOURITE CHARITY
WALKING ON OUR ROTARY CHARITY SPRING WALK
Join us on this wonderful spring time walk and blow away the winter cobwebs. This popular walk sees many people coming back every year. If you want to raise sponsorship for your own favourite charity - here is the place to do it.
Sponsorship Money
From the sponsorship money that you raise by walking, you have two options. Firstly 90% will go to the charity of your choice, or secondly, if you prefer you may entirely support our proposed Rotary charities, just let us know and we will deal with it.
Where you fund your own chosen charity, Rotary will deduct 10% of the funds in
support
of
the
ir chosen charity
and for other local charities supported by Rotary.
The Walk - People who do this walk choose one from three circular routes of between 4 and 9 miles (estimated) starting from Hannington escarpment where you get amazing panoramic views over the beautiful open Hampshire downland.
A Barbecue - with refreshments, will be held at the end of the walk, the cost of this is included in the application fee.
Rotary - members are ordinary men and women form all walks of life, in business and the professions. Contact us if interested. Rotarians help the local and international communities by using their skills and experience to make a difference to the lives of others by their joint efforts and service. Hence the Rotary motto: Service above Self. As stated above, in order that we may continue with these efforts, 10% of the sponsorship funds raised by this Walk will provide finance for local charities supported by Rotary.
Payments - You can pay your entry fee by cheque to our treasurer as indicated on the entry form, or electronically through our BTdonate Walk web page (Available mid-February). Simply click this link to go to BTdonate Charity Walk,click on donate and donate the entry fee amount for the number going.
You can create your own walk sponsorship web page on BTdonate by clicking on the 'Start Fundraising' button at the bottom of our BTdonate Charity Walk page.
Please note however that however you pay you must still send in your entry form post or scan and email, so we know you are coming and which charity you wish to support. Address details are on the form.
For more information click below to download the following documents (in pdf format). Sponsorship forms can be personalised for a specific charity upon request:
<<Note forms for 2014 are to be updated, but if you wish to use the 2013 ones for the time being please do so just amend date accordingly>>
A4 POSTER (Walk Poster 2013.pdf )
ENTRY AND REGISTRATION FORM v7 ( Walk Entry & Intro 2013pdf)
CHARITY WALK INSTRUCTIONS (2013Walk Instructions.pdf)
SPONSORSHIP FORM v4 (2013Sponsor Form.pdf)
THE ROTARY CLUB of BASINGSTOKE looks forward to your company and for you to enjoy a great walk whilst helping others.
Registered Charity No. 1035160.
Your ROUTE MAP below shows the three walk length route options you can follow:

View Rotary Charity Walk in a larger map
What we do: