Verwood Rotary Rustic Fayre
The next Rustic Fayre takes place on Bank Holiday Monday 27th August 2018. Gates open at Midday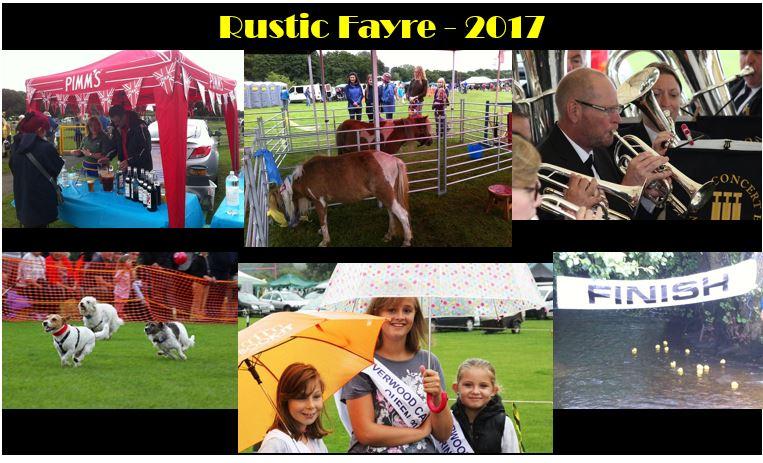 Monday 28th August 2017,
Welcome to VERWOOD ROTARY'S "RUSTIC FAYRE" 2017.
Well Hello again - - -
Thanks for your interest in coming to our Rustic page. you'll see in the following pages that another Rustic is getting under way; your favourite arena attractions have been confirmed, Classic Car exhibitors are polishing their babies, and telephone interest is picking up apace. There'll be ongoing news from our friends at Viewpoint Magazine and Forest FM and over the coming weeks & months and we'll be adding more to the pages of this site as various detail is confirmed. In the meantime I, or any of my fellow Rotarians will be happy to point you in the right direction. Entrance to the Fayre is just £5 for adults, with accompanied children free of charge.
Any opportunities or suggestions will be most welcome, we want to involve as many local people and groups as possible in making Verwood Rotary Club's 24th "Rustic Fayre" a huge success. Call me on 01202-824005

SEE YOU AT THE "FAYRE",
Cheers for now,
VERN HARRIS, "RUSTY" CHAIRMAN.
You can contact Vern via the email address rusticfayre@verwoodrotary.org.uk or via the 'contact' link below