Verwood Rotary Rustic Fayre
The next Rustic Fayre takes place on Bank Holiday Monday 26th August 2019.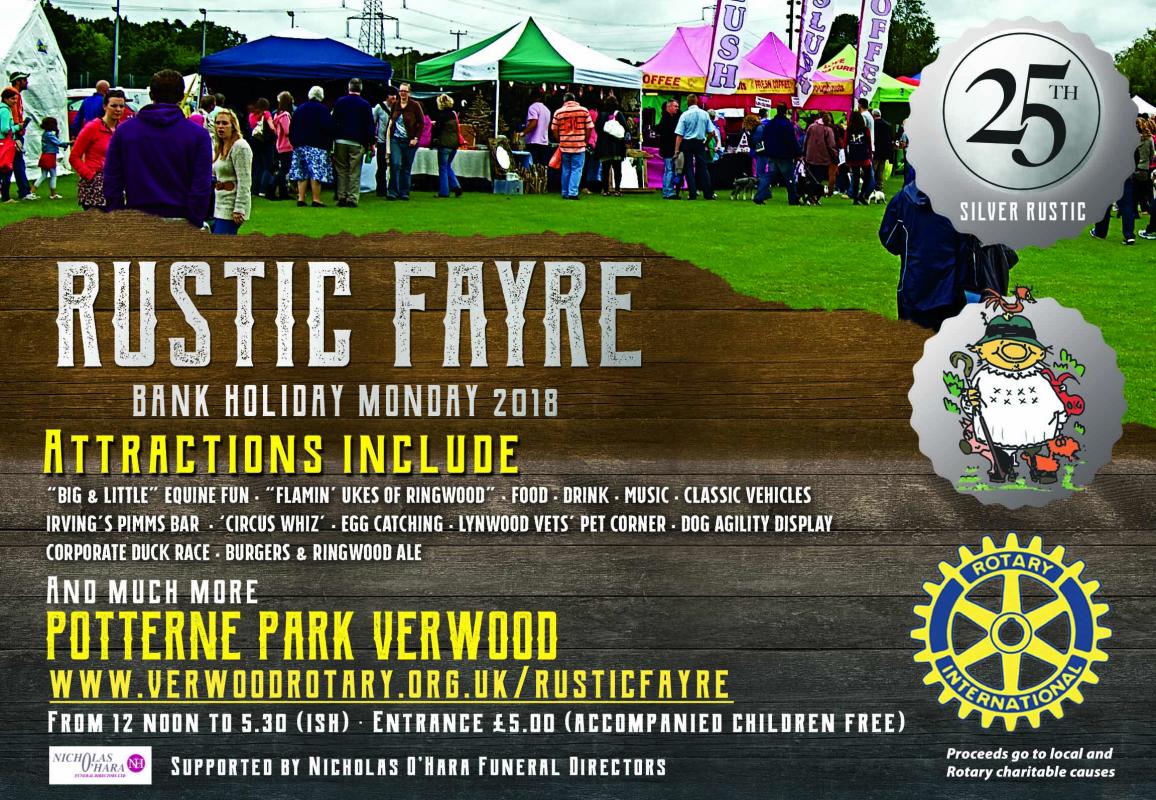 Monday 27th August 2017,
Welcome to VERWOOD ROTARY'S "RUSTIC FAYRE" 2018
Well Hello again - - -
Thanks for your interest in coming to our Rustic page.
This year will be our 25th event "THE SILVER RUSTIC" so you can expect a return of most of the usual activities plus something additional for this occassion. Any opportunities or suggestions will be most welcome, we want to involve as many local people and groups as possible in making Verwood Rotary Club's 25th "Rustic Fayre" a huge success. Call me on 01202-824005
Please review the latest ROTARY NEWS link below to keep updated with progress as we build up for the next event.
SEE YOU AT THE "FAYRE",
Cheers for now,
VERN HARRIS, "RUSTY" CHAIRMAN.
NOTE: DUE TO CIRCUMSTANCES THERE WILL BE NO CAR-BOOT SALE THIS YEAR.
You can contact Vern via the email address rusticfayre@verwoodrotary.org.uk or via the 'contact' link below