International
Vendome 2012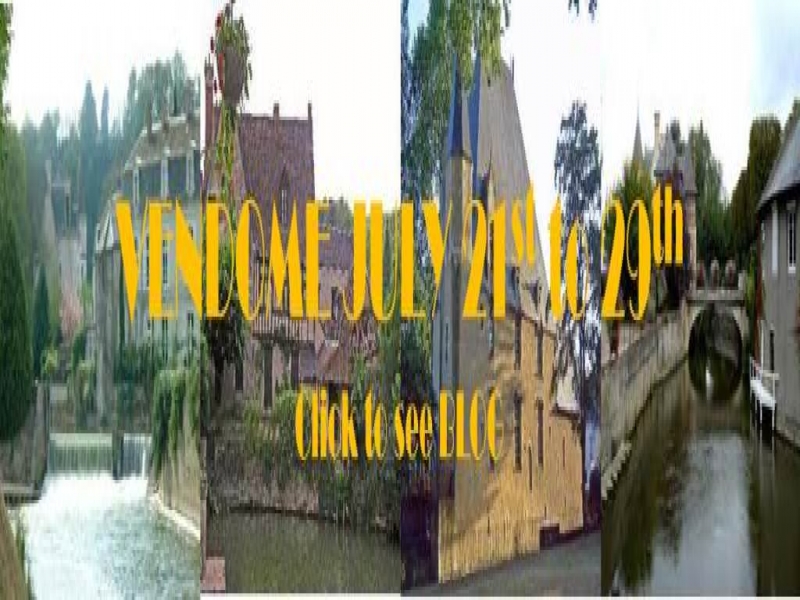 Linked Clubs 2012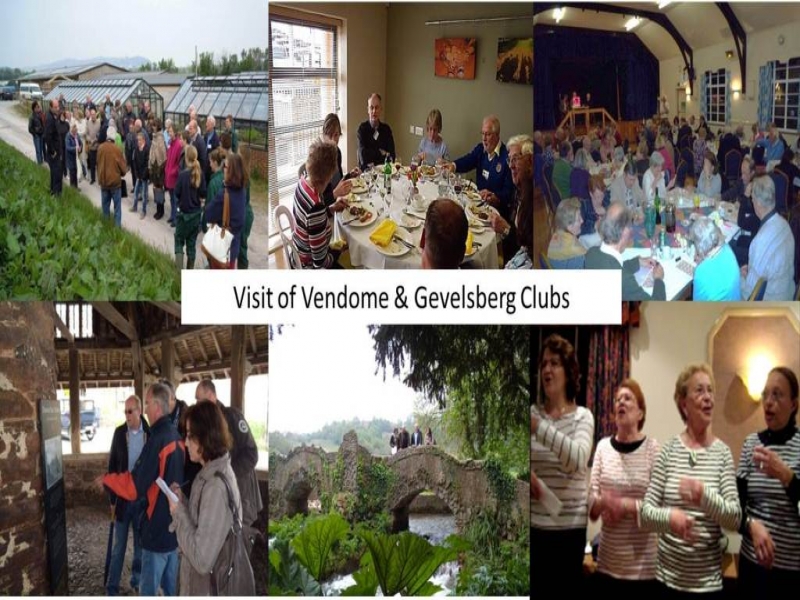 Literacy in a Box Trust
Run in partnership with The Rotary Club of Roborough, Plymouth.
The object of the Trust is 'To advance education in schools, primarily, but not exclusively, in Zambia and in sub-Saharan Africa (SSA)'
For more details of the trust visit http://literacyboxtrust.org.uk/
Shoeboxes
Minehead Rotary Club organised filling shoe boxes for Christmas the filled boxes were sent to Eastern Europe. With the help of Minehead First School and various local groups we sent 150 boxes for children and older people.
Shoeboxes being delivered in 2010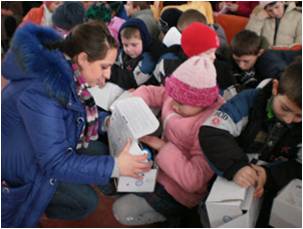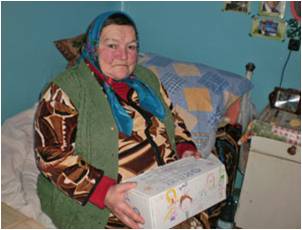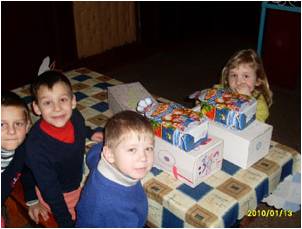 Every Little Helps
Save Your Envelopes to Help Oxfam Stamp Out Hunger
The charity sells stamps to collectors to raise funds for their programming. Oxfam has around 50 specialist stamp departments, run by experienced and knowledgeable volunteers. All stamps are carefully valued and priced. Albums and collections are particularly welcome, but we accept all used stamps (foreign or UK).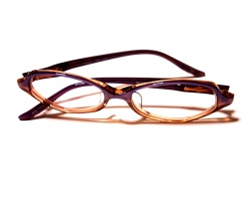 Vision Overseas - let us have your old spectacles for redistribution overseas. We have Brian James Optician speaking to the club in April, it would be a nice surprise for him if we have a big box of used spectacles to donate to this worthy cause on the evening.
Club Visit to Vendome June 2011
For club members we have the opportunity in June this year to visit Vendome for a social weekend. With the opportunity to make and renew friendships, taste the cuisine, sample the wine and have fun in the usual Rotary fashion.
Youth Visit to Gevelsberg July 2011
We are organising and sending a party of six young people from Minehead Community College to visit out link club in Gevelsberg . The party will join up with youngsters from Gevelsberg in Germany and Vendome in France for a week of social activities with opportunities to speak the language, see the sights and sample the culture.
Shelterbox
Shelterbox UK has to date sent 2200 shelterboxes & 7000 tents to Quake hit Pakistan. Today 3rd november we sent boxes donated by the UK public by mule to an inaccessible village until today there had been no relief tents sent there. The 32nd Battalion The Azad Kashmir Regiment assisted in delivering Shelterboxes by mules up a 3000m mountain near the village of Sangar to victims left homeless due to the 8th October earthquake in Balakot, NW Frontier Province, Pakistan.
Click on 'Reports' to see some pictures supporting the fact that Shelterboxes are reaching the parts the rest cannot!!