News & Events Over A Year Ago
This page and our news articles page, contains news about our Club, its members and friends. More recent news and information can be found on our club home page.
On Saturday 6th April, members of our club were given a guided tour around the new BBC Television Centre in London. Following our visit to the now closed BBC Shepherds Bush Studio in May 2012, we were able to compare the two and the new facilities certainly do appear both very impressive and functional. We were made extremely welcome and we do thank both the BBC for their hospitality and our member Bhusan, for organising the event for us. The picture below left shows our group in one of the new studios and on the right shows our Immediate Past President Colin presenting the weather, as he did on our last visit!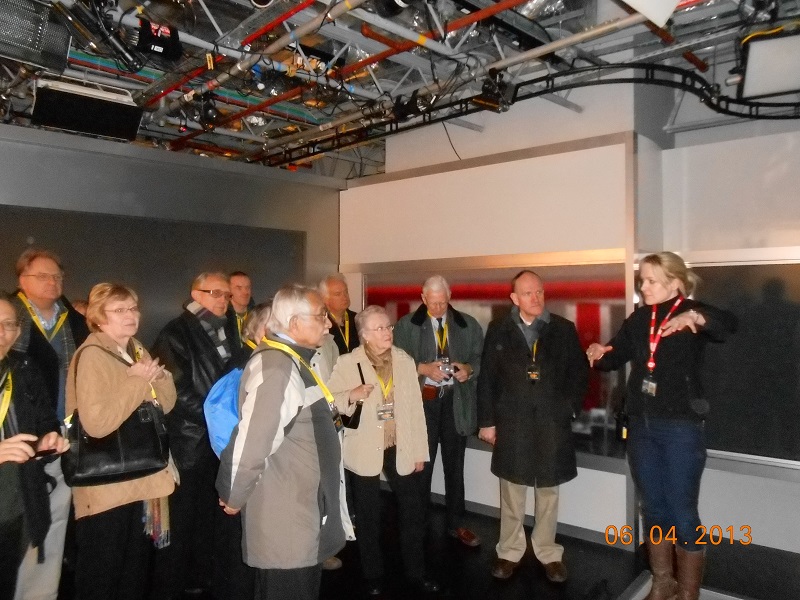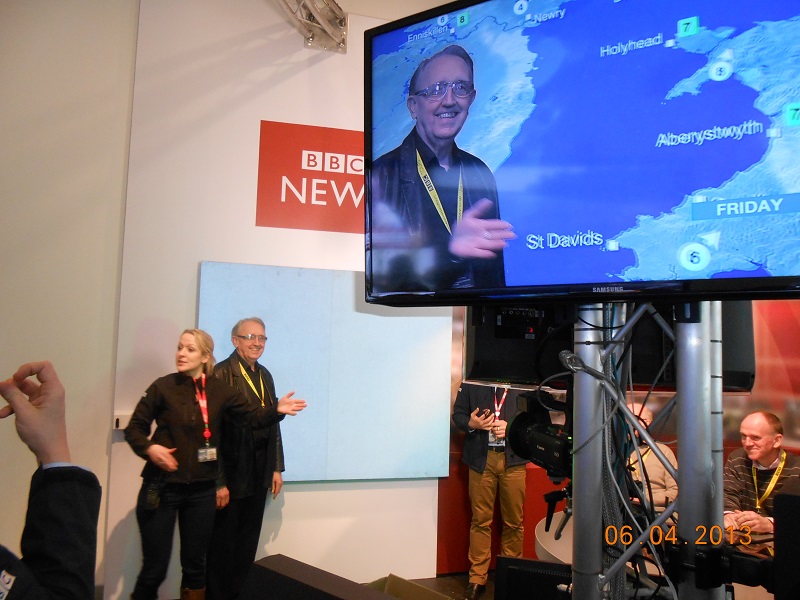 At the end of March we were delighted to announce the winners of our club heat of the